Indoor Farmers Market offered at Summit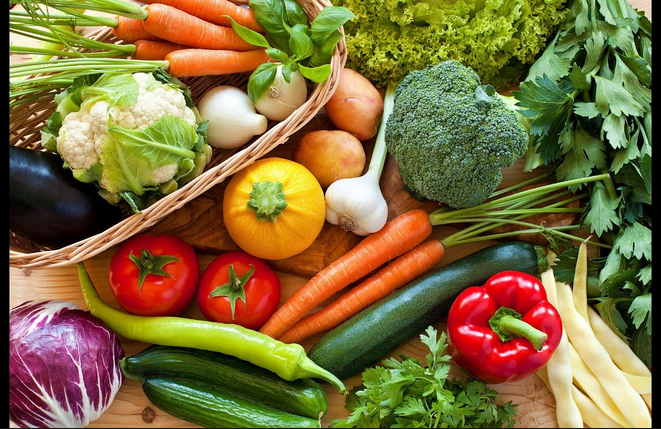 Feb. 20, 2018  PLYMOUTH EAGLE.
Plymouth Michigan News
Spring is arriving early in Canton Township where three indoor Farmers Markets have been planned.
Food vendors, artisans, musical entertainment and children's crafts will all be available at the off-season market set for 10 a.m. until 2 p.m. Feb. 25 in the banquet lobby in the Summit on the Park building. Indoor markets are set for March 25 and April 22, in addition to the February date.
"Preparations are well under way for our off-season Farmers Markets that will provide a fun destination for families and individuals who value healthy, local food options," said Canton Farmers Market Coordinator Sheree Buckman. "Our goal is to create a unique shopping experience for our market-goers, while supporting our local farmers and producers and expanding access to fresh, healthy food sources."
In addition to more than a dozen food vendors, several artisan vendors will be onsite, including Minfly Creations (featuring Michigan-themed items such as pillows and metal works, recycled sweaters, plus mittens, scarfs, and headbands), and Bill's Folly (featuring re-purposed vintage, books, tins, cigar boxes, plus household items made into lamps). AuNaturel Shea will also be onsite selling shea body butter and lotions, sugar scrubs, lip balms, and more.
Additional activities will be available during the Feb. 25 Off Season Market, including a free kids' craft, where children of all ages can make their own stress relief balloon. Musical entertainment will also be provided by Ryan Brake. Marketgoers may also pick up a tasty lunch from this month's featured food truck, Hero or Villain, which will be onsite offering sandwiches and more.
A variety of local food growers and producers have signed on to participate in the off-season markets, too, including: Cheesecakes, Etc. (featuring cheesecakes and various baked goods); Good Times Kettle Corn; Holy Cannolis (featuring cassata cupcakes, baklava, Italian cookies, plus gluten free items); Alley Farms (featuring pork and chicken cuts, bacon, sausage, brats, Canadian bacon); Lula Bre's Sweet Eats (featuring artisan jams/jellies, hot fudge sauce, handmade fudge); Bobilin Honey; Gooseneck Coffee Co.; The Pasta Shop (featuring fresh, dry pasta, frozen sauce); Simply Gourmet Fresh (featuring salsa, tortilla chips, queso dip, tamales, burritos, gourmet butter)' Spice Grrrl (featuring various spices/herbs); The Cheese People; Detroit Gourmet Nut Co. (featuring maple walnuts, pecans and cashews); Kapnick Orchards (featuring apples, apple cider, apple butter, nut butters, pies, donuts, breads, breakfast items, fudge, frozen blueberries, winter squash); Pick Michigan (featuring chicken/duck eggs, homemade corn and flour tortillas, seasonal produce, herbs, and fruit); Prochaska Farms (featuring hoop house produce); and Jalapesto (featuring jalapesto and jalapeno popcorn).
During this indoor market, Bridge Card and Double Up Food Bucks transactions will also be accepted. Tokens may be purchased at the Canton Leisure Services table. Market-goers can also visit with Summit on the Park health and wellness personal trainers to get answers to essential training questions.
Plenty of parking is typically available toward the back of the Summit parking lot. Market-goers are encouraged to enter through the banquet doors.
Hours for the new season of the outdoor Canton Farmers Market will be from 9 a.m. until 1 p.m. beginning Sunday, May 13, and continuing run every Sunday through Oct. 14 in Preservation Park, located at 500 N. Ridge Road, Canton.
For additional Canton Farmers Market information, visit www.canton-mi.org/496 or contact the Farmers Market Coordinator at cantonfarmersmarket@canton-mi.org or by calling (734) 394- 5375.
The Summit on the Park is located at 46000 Summit Parkway in Canton.
Plymouth Voice.