Holiday Home Tour tickets now available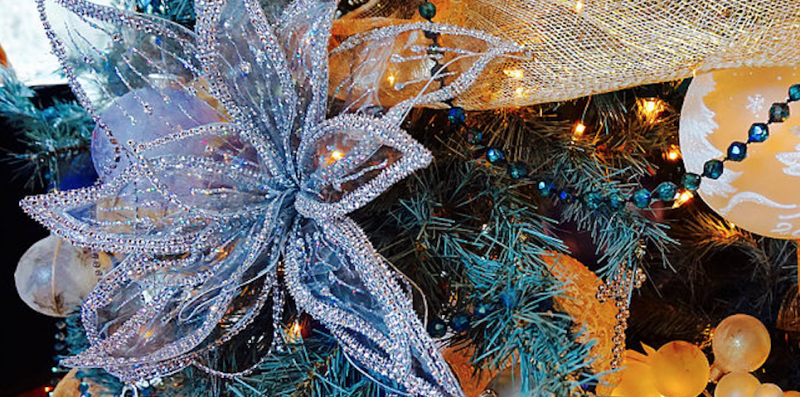 Nov. 7, 2017  PLYMOUTH EAGLE.
Plymouth Michigan News
Tickets are now on sale for the 2017 Northville Holiday Home Tour, presented by the Northville Community Foundation. This year, the home tour will take place from 10 a.m. until 4 p.m. Friday, Nov. 17 and Saturday, Nov. 18.
"This event is a great way to get new decorating ideas for your home while also getting into the holiday spirit," said Jessica Striegle, executive director of the Northville Community Foundation.
The Holiday Home Tour will feature tours of five beautiful, privately-owned Northville homes that have been decorated top to bottom for the holidays. The style of each home is different and there truly is something for every taste, Striegle said. The homes this year range from a traditional condominium to a home with industrial chic flavor.
"One outstanding home is just loaded with unique artist-made accessories, another has recently undergone a complete custom renovation of the first and second floors. Holiday décor this year is from Pear-Aphernalia, Williams Sonoma, Gardenviews, and others," she added.
The 2017 Holiday Home Tour will also feature a refreshment stop at the Tipping Point Theatre in downtown Northville. Guests can enjoy light refreshments courtesy of the Northville Meijer, and also enter to win two tickets to a future Tipping Point Theatre production.
Tickets for the 2017 Holiday Home Tour are $25 in advance and $30 the day of the tour. To purchase tickets in advance, visit Pear-Aphernalia, Gardenviews, Haven of Northville, or the Northville Chamber of Commerce. Tickets may also be purchased online by visiting www.northvillecommunityfoundation.org/holidayhometour or by calling (248)374-0200. Tickets are limited and the tour does sell out nearly every year.
Proceeds from the Holiday Home Tour help fund the work of the Northville Community Foundation in the community. Since 1997, the Northville Community Foundation has annually made grants to support nonprofit organizations serving the community, awarded scholarships to local students, organized and executed the Northville Independence Day Parade, and, since 2003, operated Maybury Farm, a working farm with a mission to connect the community to animals and agriculture through hands-on experiences that are both engaging and educational. The Northville Community Foundation, is a 501(c)(3) nonprofit organization.
Plymouth Voice.