Holiday events are "HOT" this July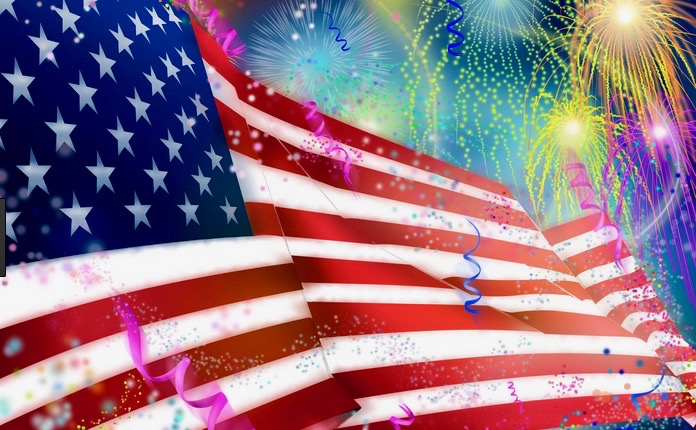 Jun. 29, 2018  PLYMOUTH VOICE.
Plymouth Michigan News
As has become a tradition, Independence Day parades and celebrations are planned throughout the area this long holiday week.
The holiday will begin in Plymouth with the free Michigan Philharmonic concert, An American Salute, beginning at 7 p.m. Saturday, June 30 in Kellogg Park.
Plymouth's Good Morning America parade will begin at 9 a.m. Wednesday July 4 at 850 Main St. and march through downtown. Officials from both the city and township will march together in the parade this year which usually begins at Theodore Street where the staging area is located and then continues down Main Street, ending at Hartsough. The parade will end with an old-fashioned ice cream social in Kellogg Park which is expected to begin at about 10:30 a.m.
The Plymouth Fife and Drum Corps will again be part of the annual Northville Community Foundation Independence Day Parade that will step off from the Northville Downs parking lot at 10 a.m. next Wednesday, July 4.
The theme this year is 'It's a grand ole flag' and the event which usually draws more than 20,000 viewers along the route will include the usual clowns, dancers, floats, veterans, antique cars and lots of music. The parade will travel to the corner of Griswold and Main Street and continue down Main to Rogers and then turn onto Cady. The marchers will travel down Cady to Wing and then march down Fairbrook Street to Center where the marchers and floats will disperse.
Again this year, Mill Race Village at 215 Griswold St. adjacent to Ford Field in Northville will offer special attractions from 11 a.m. until 2:30 p.m. following the parade. Attractions this year include live music and tours of the historic buildings along with some live reenactments of historical scenes.
Tomorrow night at 7, outstanding blues artist, Thornetta Davis will perform in Kellogg Park during the Music in the Air concert series.
The Penn Theater Summer Cinema Series will feature ISLE OF DOGS
Friday, June 29 at 7:00 and 9:00 p.m.
Saturday, June 30 at 7:00 and 9:00 p.m.
Sunday, July 1 at 4:45 and 7:00 p.m.
Thursday, July 5 at 7:00 p.m.
Plymouth Voice.