Heat advisory continues, relief in sight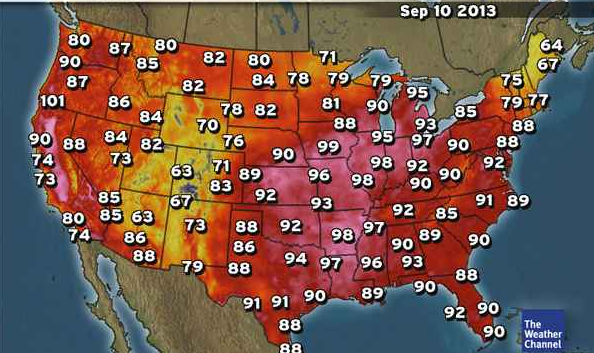 Sep. 11, 2013  PLYMOUTH VOICE.
A heat advisory means that a period of hot temperatures is expected. The prolonged period of hot weather will create a situation in which heat illnesses are possible. Drink plenty of fluids; stay in an air-conditioned room; stay out of the sun; and check on relatives and neighbors, children and pets.
Signs of heat-related illness include headache, dizziness, nausea, heavy sweating, confusion and pale or flushed skin.
Temperatures statewide are expected to drop considerably by the end of the week.
The American Red Cross recommends the following treatment for persons with heat-related illness:
Move the victim to a cool place.
Give cool water to drink.
Apply ice packs or cool wet cloths to the skin.
If a victim refuses water, vomits, or loses consciousness, call 9-1-1 immediately.
Preventing Heat Illness
|News Plymouth Michigan
Stay indoors if possible. Stay in an air-conditioned place. If your home does not have air conditioning, go to a public place with air conditioning. If outside, stay in the shade.
Drink water, even if you do not feel thirsty. Avoid alcohol and caffeine, which dehydrate the body.
Wear light-colored clothing. (Avoid wearing black clothes, especially if you're in direct sunlight.) Loose fitting, lightweight, light-colored clothing reflects away the heat. Protect yourself from the sun by wearing a wide-brimmed hat and sunglasses.