Halloween fun this weekend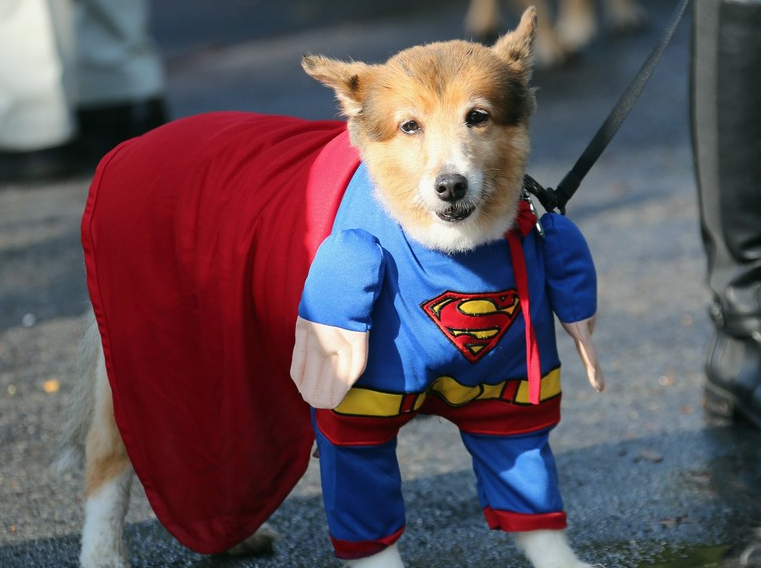 Oct. 20, 2016  PLYMOUTH EAGLE.
Plymouth Michigan News
Howl at the Moon Saturday
Dog owners and their four-legged friends can enjoy fall activities, a dog Halloween costume contest, purchase merchandise and receive free give-a-ways from local pet supply and service vendors during the Howl at the Moon event from 5- 7 p.m. Saturday, Oct. 15 at the Canton Dog Park.
Pre-registration is not required for the free event and all ages are welcome. Non-dog park members must show proof of up-to-date vaccinations for rabies and DHLPP signed by an accredited veterinarian.
The Canton Dog Park is located on Denton Road, just north of Cherry Hill. For more information, call (734) 394-5310 or visit www.cantonfun.org.
Pumpkin Festival this Saturday
The Great Pumpkin Festival Returns to Maybury Farm from noon until 5 p.m. this Sunday, Oct. 22.
The third annual Great Pumpkin Festival is the most popular event of the fall season at Maybury Farm, noted Jessica Striegle, executive director of the Northville Foundation which operates the farm.
The festival will feature a wide variety of activities including pumpkin-themed games for kids, pumpkin painting, live music by the High Street Band, beeswax candle making, pinecone and corn husk crafting and much more.
Maybury Farm is located at 50165 Eight Mile Road in Northville. It is 1-1⁄4 mile west of Beck Road on Eight Mile, 1⁄2 mile west of Maybury State Park. Enter at the Maybury Farm sign, do not enter the State Park. Parking is free at Maybury Farm. For more information, visit www.northvillecommunityfoundation.org or www.facebook.com/maybury.farm.
Pumpkin Palooza Sunday
The 6th Annual Pumpkin Palooza in downtown Plymouth is planned for noon until 3 p.m. Sunday, Oct. 23.
The Plymouth Chamber of Commerce sponsors the event and is looking for sponsors and businesses to participate in the planned entertainment, games, candy handouts and fun for children. There will be a pets costume contest along with one for children's costumes. All ages are welcome.
Candy donations can be taken to the chamber office. More information is available at (734) 453-1540.
Skeletons Are Alive in Northville
The Fifth Annual Skeletons Are Alive display is in full view on downtown Northville streets, with more than 100 skeletons depicted in unique situations from taking care of business to walking the dogs, and everything in between.
These bare bones characters are sure to provide amusement and amazement. The skeletons will be on display throughout downtown through Oct. 31.
Scarecrows in the Park
Each year thirty-five scarecrows line up on Main Street the area in front of Kellogg Park from September 23 through Halloween. It makes for a fun and festive atmosphere, as we wait for the ghosts and goblins to come for Halloween.
Plymouth Voice.