Good Neighbor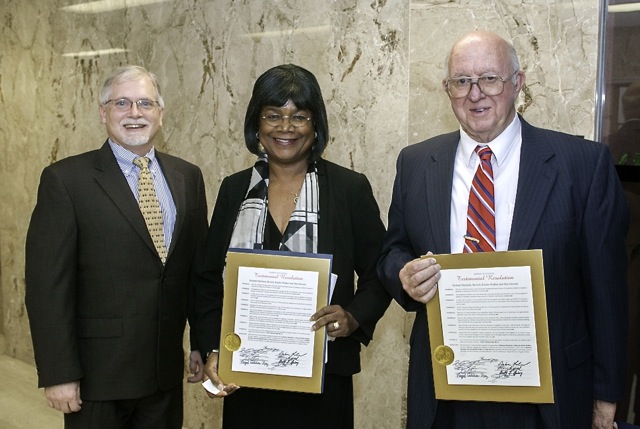 Oct. 28, 2016  PLYMOUTH EAGLE.
Plymouth Michigan News
Plymouth Township resident Richard Sharland, at right, was recently honored by the City of Detroit with a formal resolution of appreciation. Sharland notified the city that land in the township was the subject of erroneous foreclosure and subsequent tax sale. His efforts led to protracted legal wrangling and the eventual return of the land to Detroit, once on the tax rolls in Plymouth Township at more than $15 million. Sharland's efforts were aided by Wayne County Legislative Assistant Beverly Kindle-Walker, who was also honored and appreciated by Detroit City attorney Timothy Beckett, at left. Honored with Sharland and Kindle-Walker by the city was township resident and Eagle staff writer Don Howard for his reporting and help in the situation.
Plymouth Voice
Photo: Kwabena Shabu, City of Detroit