Foundation awards $29,000 to Northville teachers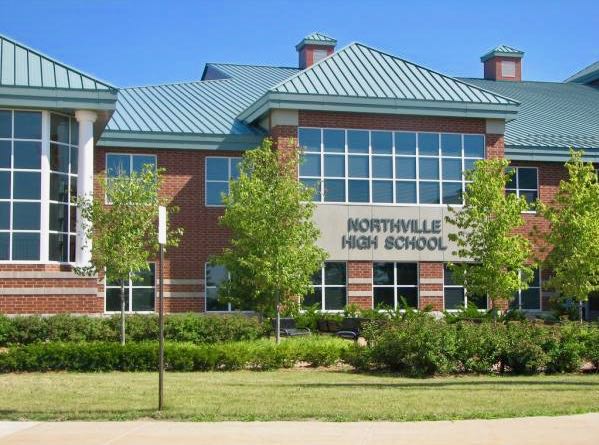 Jan. 23, 2018  PLYMOUTH EAGLE.
Plymouth Michigan News
Last month, the Northville Educational Foundation awarded 43 teachers and 22 projects across the Northville Public Schools with Innovative Grants totaling $29,571.
Almost 30 applications were received by the foundation requesting more than $40,000 in funding, a spokesperson said. The applications were reviewed by a committee comprised of Northville Education Foundation board members as well as retired Northville teachers. The projects were scored based on their innovation; how they address curriculum standards; the ability to replicate the projects; the number of students impacted and the goals for the outcome of the project. The top scores that fit within the $30,000 budget allocated were selected.
Some of the projects included laser engravers, digital force sensors and hand held ultrasound units. Keva planks to help with spatial relations and geometry and an outdoor storybook walk at Ridgewood that will benefit the community as well as the school.
Overall, the committee was impressed with the teachers who are willing to go the extra mile to bring extra programming into their classrooms, and with projects that showed such creativity and invention, said Northville Educational Foundation Director Christa Howley.
"These teachers are going above and beyond by applying for these grants. There is paperwork to fill out, deadlines to be met and final reports and interviews to be completed. They are doing all this extra work to apply for grant money that isn't even for them. It is so they can purchase materials to do these amazing projects with their students, projects that the kids will remember and talk about around the dinner table."
More than 20 projects will be implemented in the classrooms beginning second semester of this school year and will impact more than 2,000 students this year at all 10 Northville schools. Many of them will be able to be replicated year after year,
"Award Day is one of NEF's favorite days of the year, the teachers don't know that they have been awarded the grants, so when we walk into their classroom, it is almost like they won the lottery. They are so appreciative when really it is NEF that appreciates everything these teachers do for our students," said Howley.
This is the ninth year the Northville Educational Foundation has provided Innovative Grants to teachers across the district.
A total of $165,000 has been granted to these innovative teachers since the program began, Howley added.
Howley said a special thanks was due those who served on the Innovative Grants Committee including, Dwight Sieggreen, Marisa Cullens, Arlene Frayne, Gary Gandolfi, Donna Hicks, Jeff Jaghab, Suzanne Lynn, Martha Michalak, Sharon Pernia, and Don Price.
To see the full list of winners, visit the Northville Educational Foundation website.
Plymouth Voice.