Former supervisor named in state lawsuit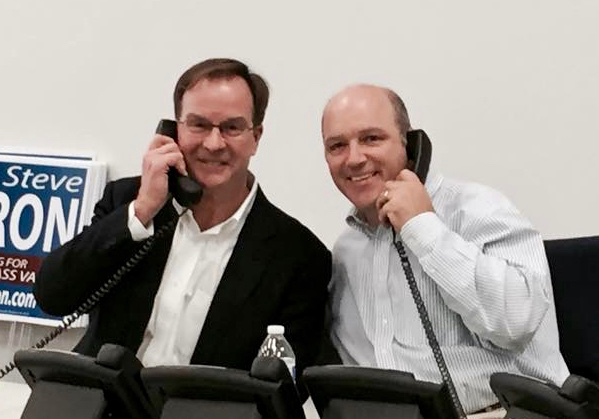 The lawsuit claims that Schuette (above left) and 20
 of his staff members, including Price, used private emails to conduct government business during a six-year period.
Apr. 25, 2017  PLYMOUTH EAGLE.
Plymouth Michigan News
Former Plymouth Township Supervisor Shannon Price is among the 20 state employees named in a lawsuit seeking personal emails from the staff of State Attorney General Bill Schuette.
Price worked in the department of constituent relations for Schuette from 2011 until 2015 when he left to become the Wayne County Commissioner from the 11th District.
A group called Progress Michigan launched a lawsuit against Schuette claiming his office violated the Freedom of Information Act (FOIA) law and failed to preserve state records. Mark Brewer, representing the group, hand-delivered the suit to the Court of Claims inside the Lansing hall of Justice last Tuesday.
The lawsuit claims that Schuette and 20 of his staff members, including Price, used private emails to conduct government business during a six-year period. The suit was filed after Schuette's office rejected a Freedom of Information request for specific records, claiming that the office did not possess the requested information.
State employees who use personal e-mail accounts to perform official functions are clearly creating public records subject to the provisions of the Freedom of Information Act, the lawsuit contends.
The lawsuit further alleges that Schuette and at least 12 other state employees used personal e-mail accounts for official communications. The lawsuit lists a series of e-mails from May 2014 and May 2015 in which senior staff meetings, news conferences and media interviews were scheduled.
Progress Michigan is described on the website as a non-profit corporation group that seeks to advocate and educate people about "progressive issues."
Brewer said the complaint is seeking the production of the requested emails, or a declaration that their destruction was illegal.
Currently, members of the Michigan Legislature, governor, and lieutenant governor are not subject to FOIA requests while the office of the attorney general is not excluded from the provisions of the law.
Schuette's Communications Director Andrea Bitley, also named in the suit, said the office is reviewing the lawsuit.
Price left the Wayne County Commission when he was appointed to fill the supervisor's term left vacant by the resignation of Richard Reaume. He was subsequently defeated in the November 2016 election and is now reportedly working in Government Affairs with M&B Consulting.
Plymouth Voice.