Fighting township house fire requires mutual aid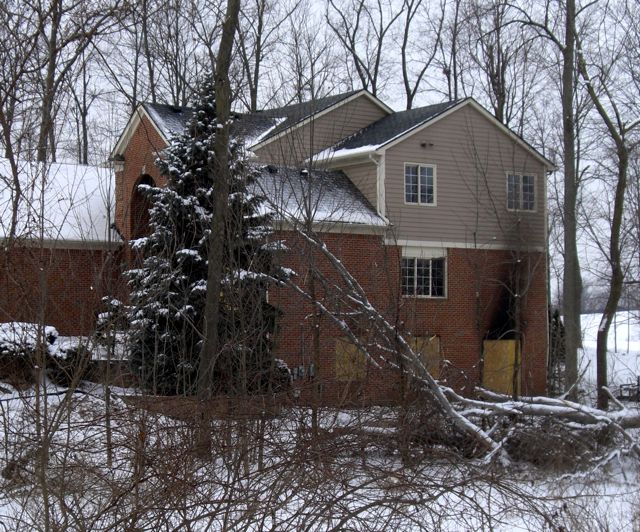 Feb. 5, 2013  PLYMOUTH VOICE.
A basement house fire destroyed a Plymouth Township west side home Monday evening. Authorities say the home, located on a cul-de-sac on Essex Court, suffered severe damage to the structure as a result of the fire. Plymouth Township Fire Chief, Mark Wendel described the damage to the basement area and lower level as, "substantial." There were no reported injuries.
Plymouth Community Fire Department (PCFD) firefighters from the township's two stations once again had to rely on mutual aid from the Northville Township Fire Department.  Firefighters also had support from the Plymouth City-Northville Fire Department on-call staff to fight the blaze, which took three hours to bring under control. The fire reportedly started in the basement of the home.