Fifty Amp Fuse back to rock Plymouth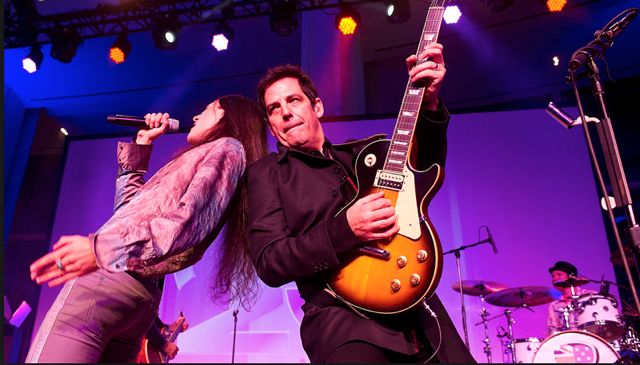 Aug. 8, 2014  PLYMOUTH VOICE.
Plymouth Michigan News
WATCH VIDEO
The popular and favorite local band Fifty Amp Fuse promises to once again rock Plymouth's Kellogg Park on Friday, August 15th with another record setting performance at the Music in the Air Concert Series, starting at 7:00 p.m.
"Your Generation in Concert", featuring Fifty Amp Fuse is a live multimedia spectacular celebrating the greatest American and British pop and rock hits from the 1960s through today. The eight-piece band transports the audience on a musical journey through the soundtrack of their lives.
The group features pop, rock, funk and dance music into a set that seems to please just about every generation including 60's music, 70's funk and the punk and new wave of the 80's.
Fifty Amp Fuse has become a favorite band for the celebrity set, corporations and organizations, festivals, cool music joints and private events. Fifty Amp Fuse was voted #1 Detroit Band by Ambassador Magazine.
Last years Plymouth concert in Kellogg Park drew a record crowd of over 10,000.
Plymouth Voice.