FEMA Grant allows Warren to add 18 new firefighters in 2013
Dec. 21, 2012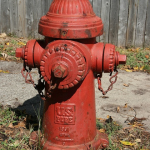 PLYMOUTH VOICE.
Michigan Sens. Debbie Stabenow and Carl Levin today announced federal support for the Warren Fire Department to hire more firefighters.
Senator Stabenow said, "Our firefighters provide critical, courageous service to communities like Warren across Michigan. This grant provides the resources they need to perform their duties safely and to protect the public."
Senator Levin said, "Our firefighters and other first responders put their lives on the line to protect us, and it's our obligation to give them the tools, training and support they need."
The Assistance to Firefighters Grant program is a part of the Staffing for Adequate Fire and Emergency Response (SAFER) program. This competitive grant process helps fire departments across the nation maintain the teams they need to prepare for and respond to fire hazards.
The department will receive a $ 2,790,000 grant from the Federal Emergency Management Agency's Assistance to Firefighters grant program.