"Feds to launch investigation into Detroit EMS" Fox 2 News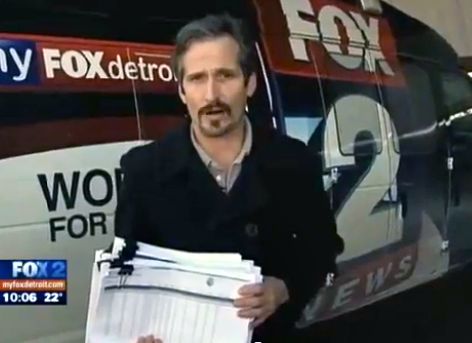 Feb. 7, 2013  PLYMOUTH VOICE.
WATCH VIDEO
Emergency response times are critical in all communities.
Emergency response times are critical in all communities but Detroit's broken system has reached the critical stage and residents and media people say it's getting even worse.
When people needlessly die because there are no ambulances available, or the response is too slow, something has to change say Detroit Fire Department's EMS professionals.
For several years Detroit's Fox-2 News has been exposing the City's broken system that places peoples lives in jeopardy everyday.
In a dramatic video Fox-2 chronicles Detroit's problems and the story of two young boys suffering from smoke inhalation in a house fire and the one who died because there were no ambulances available to transport the children. When fire department heads and city officials refuse to comment, reporter Charlie LeDuff says local representatives are demanding an FBI Investigation. He described the EMS operations as "criminal."
LeDuff, determined to expose the EMS response times, requested the information under the Freedom of Information Act for a three-month period, but when he received the documentation from the City it was altered and all of the long response times were deleted.
The national standard for emergency response established by the National Fire Protection Association is six minutes. LeDuff reported Oakland County's standard for response is six minutes and Wayne County eight minutes.
Video: WJBK-TV/Fox 2