Ice Festival follows celebration of New Year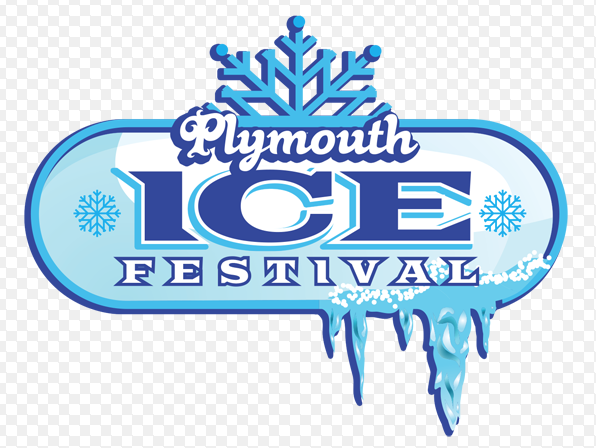 Dec. 18, 2016  PLYMOUTH EAGLE.
Plymouth Michigan News
The holiday season has been extended into the New Year in downtown Plymouth as plans for the 35th Annual Ice Festival Jan. 6-8 are well under way.
James Geitzen, president of JAG Entertainment, the company that organizes the event each year, spoke to members of the noon Plymouth Rotary Club last week, reminding them that the Ice Festival will closely follow the New Year's Day celebration in 2017. More than 100,000 people have visited the event in years past, he said, and this year with the help of corporate sponsors like Ford Motor Co., Genysis Credit Union, Blue Care Network, Fox 2 News and 93.9 The River, the festival will include even more attractions.
"This is an important event for downtown Plymouth," he said. "This brings people into businesses during these winter months which can be slow. Many times it is these customers that help keep merchants going until spring," he added.
This year's event will bring back fan-favorite activities like the Ice Playground, Fire and Ice Towers and the Dueling Chain Saws Competition. New attractions include the Winter Wonderland Michigan Market and horse-drawn carriages.
This year, small Michigan merchants from throughout the state will be displaying their unique goods and wearables to festival attendees at a market on Forest Avenue between Ann Arbor Trail and Wing Street.
Geitzen told the Rotary Club members that all the favorite attractions would return, including the cutting of the ice ribbon, officially opening the event on Friday night in Kellogg Park. Opening ceremonies begin at 7 p.m. immediately followed by a live ice-carving demonstration sponsored by IHA. Once the live ice carving is completed, there will be music with the IHA entertainment DJ that night and again on Saturday evening.
"And the Fire and Ice Towers will be back. These are chimneys we build of ice, fill with wood and burn on Friday and Saturday night," he said.
The annual Collegiate Ice Carving Competition presented by Genysis Credit Union is a tradition at the event, Geitzen said and this year there will be two carving competitions for various Michigan colleges and universities.
"Many folks don't realize that these students are in the culinary arts program and many ice carvers are chefs.
Having the ability to produce these beautiful ice carvings sets these students apart and often helps them get a job," he said.
He said another real benefit of the festival is getting children out of the house and into physical activity, something that isn't easy during the winter months.
"Again this year, families can enjoy learning how to ski together at the Blue Care Network Cross-Country Skiing Zone presented by Sun and Snow. Seasoned professionals will explain the gear, help guests suit up and set them off on the cross-country skiing trail in Kellogg Park," he said. "If kids find they like it, it can lead to a real interest in skiing for them."
The Ice Playground interactive area sponsored by Lou LaRiche is full of games carved out of ice and has plenty of opportunity for pictures while the kids play with the ice, Geitzen said.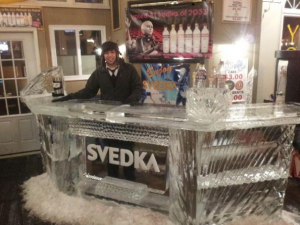 The EG Nicks Party Lot on Forest Avenue will have cold beer, drink specials and live music. The Party Lot has become the place to be for the evening crowd. There will be live entertainment from Big Ray and the Motor City Kings on Friday, Jan. 6, and Fifty Amp Fuse on Saturday, Jan. 7.
"But," Geitzen said with a smile, "the most exciting event is always the chain saw competition when we give each carver a block of ice, a chain saw, one other tool and have the audience tell them what they will carve.
"It's extremely high energy and kids love it," he said.
For more information, visit www.plymouthicefestival.com or follow on social media at @PlymouthIce (Twitter) and on Facebook.
Plymouth Voice.