District Court 50th Anniversary celebration Jan. 7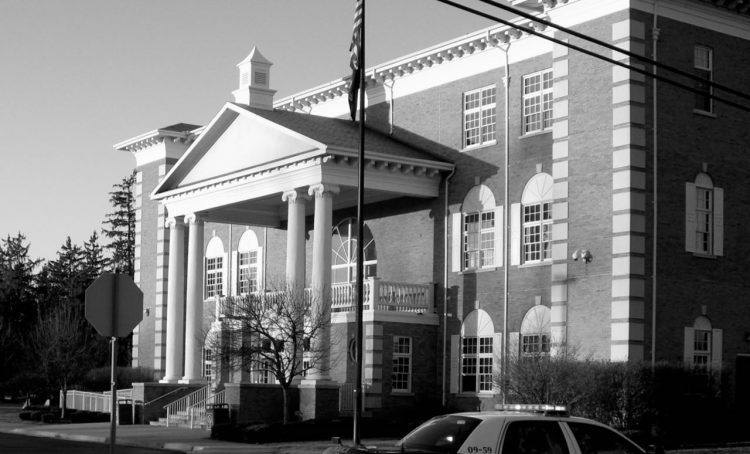 Dec. 27, 2018  PLYMOUTH VOICE.
Plymouth Michigan News
Judges of 35th District Court and Historical Societies of Plymouth, Northville and Canton are hosting an open house Jan. 7 to celebrate the 50th anniversary of the establishment of the district court system in Michigan.
The event will feature two historical displays, according to a prepared statement from the court. The first, about the history of the 35th, will be located in the hall on the third floor. The second display, set up in the magistrate's courtroom on the second floor, takes a look at the five communities served by the 35th as they were in the 1960s. It will reveal some of the history and purpose of creating the district courts and shines a spotlight on some of the changes that have occurred during the last 50 years.
Often referred to as "the people's court" district courts have exclusive jurisdiction over all civil claims for damages up to $25,000. This includes small claims court (disputes less than $5,500), landlord-tenant disputes, and land contract disputes. It also has exclusive jurisdiction for violations of municipal and state laws. These offenses are typically broken into three categories: civil infractions (which are most often traffic offenses), criminal misdemeanor proceedings (crimes punishable by up to one year in jail), and felony preliminary exams (crimes punishable by more than one year in prison). The court may also conduct marriages in a civil ceremony
During the morning hours Jan. 7 all three courtrooms will be conducting the regular business of the courts and are open to the public. As time permits, the three judges will take questions to assist visitors in understanding the proceedings.
Visitors can enjoy light refreshments while observing the court in action during regular business hours 8:30 a.m. until  4 p.m.
As required by the 1963 Michigan Constitution, legislation in 1968 created the state district court system  June 17, 1968. On January 1, 1969, the first district court judges, 149  of them, took the bench. This included Judge Dunbar Davis at the 35th District Court who was the municipal judge in Plymouth prior to the creation of the district court system.
The 35th District Court is located at 660 Plymouth Road in Plymouth.
Plymouth Voice.
Photo: Don Howard / Associated Newspapers