Development blooms in Plymouth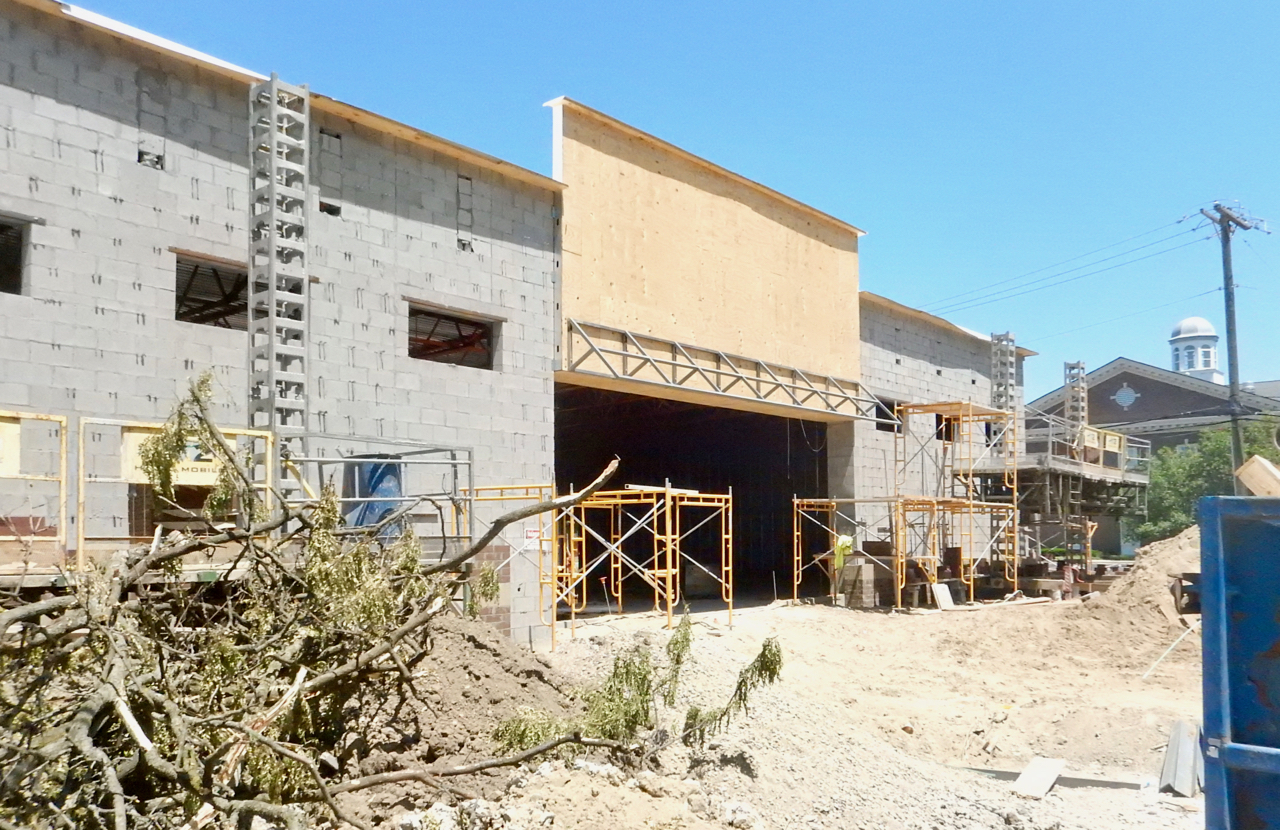 Auto Zone auto parts store going-up on the property formerly occupied by Pizza Hut on Ann Arbor Road in Plymouth Township.
Jun. 11, 2017  PLYMOUTH EAGLE.
Plymouth Michigan News
Don Howard
Staff Writer
Construction growth in Plymouth and Plymouth Township is booming with new single-family homes under construction or newly-built throughout the community. New residential development including condominiums, single-family homes and apartment buildings, along with new retail stores are bringing about change certain to attract new residents and have an effect on commerce and community demographics.
According to recent community and economic development publications, a major portion of the American population is aging seniors, creating a need to attract incoming young people if the community is to remain viable. According to the statistics, one in four people in Southeast Michigan will be older than 65 by the year 2045. It is anticipated that those projected demographic trends will have a strong effect on the national economy.
Local community leaders who are planning for an aging community also recognize the need for demographic changes. One major goal of the city master plan in Plymouth is to "promote a welcoming environment for commercial business and industry."
Plymouth city planners embraced the new Starkweather Lofts apartment development at 333 Plymouth Road now nearing completion. Built at the former site of the Columbia Mutual Insurance office, builders targeted the project at attracting young people who are looking for convenience and proximity to the downtown area. Jonna Properties of Sylvan Lake have created 93 modern lofts that will complement the neighborhood of the historic Old Village in Plymouth. The one-bedroom units will rent from $1650 to $1800 monthly, while the two-bedroom models will lease from $2050 to $2325 monthly.
The Schoolhouse Lofts of Plymouth being built by Curtis builders includes 22 luxury lofts being constructed within the former 67-year old Starkweather School building on Holbrook Street.
Commercial growth includes a new O'Reilly Auto Parts store also being developed by Jonna Properties. The new 6,900 square foot retail store is under construction now at the former site of Cornwell Pool in the Ann Arbor Road Corridor, near Main Street. Plymouth Township officials have approved plans to build a competitor parts store, Auto Zone, on the property formerly occupied by Pizza Hut also Ann Arbor Road.
Arctic Pond Ice Arena owners are undertaking a two-story building addition to the existing facility on Haggerty Road west of I-275. The addition will add 4,500 square feet on each of two floors.
St. Kenneth Catholic Church expansion plans, yet unannounced, are in the approval stages, according to township officials.
The Taco Bell at Main Street and Mill has started construction after the old building has been leveled to make way for a completely new structure. Awaiting final approval from the township planners, The Reserves, seven custom-built, detached single- family units on 4.7 acres in a gated community north of Ann Arbor Trail, west of Sheldon Road is ready to begin construction. Homes between 2,500-3,500 square feet, will be constructed in a mix of ranch and colonial styles. Tuscany Reserves of Plymouth being built by Gonzalez Enterprises will consist of 18, detached, single-family units located south of Ann Arbor Trail, east of McClumpha The site is a planned, gated community with new sidewalks running along Ann Arbor Trail consisting of ranch and colonial style homes, the 18 units feature first-floor master bedrooms and range between a total of 2,250-3,000 square feet.
The two-story office complex at 939 S. Mill St. is slated for façade renovation and site improvements to the existing building.
Polytec Research and Technology is building a new industrial facility on Halyard Drive, just west of the Metro West Technology Park on a 1.65 acre site. The two-story building with 9,500 square feet on the first floor and another 3,000 square feet on the second floor will be used for vehicle product development and testing.
Switzerland-based industrial group Oelikon Metco, Inc. has committed to construction of an 80,000 square foot manufacturing facility on Concept Drive in Plymouth Township expected to cost $50 million with plans to produce materials used in 3D printer processing.
Plymouth Town Square, LLC developer Plymouth Haggerty Associates has just completed a one story, 20,000 square foot office-service commercial build next to Plymouth Township Hall that is set for rentals.
Grand Sakwa Properties of Farmington Hills have commenced work on Plymouth Marketplace, the redevelopment of the former 100,000 square foot former Super Kmart property at Ann Arbor Road and Haggerty in Plymouth Township to create a multi-tenant, multi-component retail shopping center. Two new outbuildings will also be constructed on the site. Members of the township planning commission recommended the project for a planned unit development in 2016.
Plymouth Township Community Planner Laura Haw of McKenna Associates, said the township continues to welcome new development opportunities that advance the quality of community life even though the township is fairly built-out.
"The township strives to protect the natural environment and expand the housing market to different demographics, including empty nesters, so that we may remain an inclusive and sustainable community," she said.
Plymouth Voice.
Gallery Photo: © Don Howard/Associated Newspapers