Dangerous bank robbery suspect could face life in prison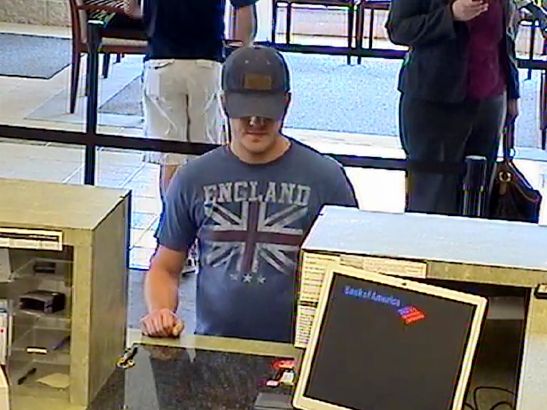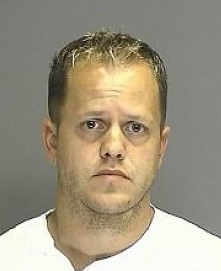 July 30, 2013  PLYMOUTH VOICE.
UPDATED FROM JULY 27.
Robbery suspect Michael James Stachowski, age 33 of Canton, was arrested soon after he allegedly held up the Beck Road branch of the Bank of America in Plymouth.
On Friday afternoon, police say the suspect entered the bank, waited in line and then presented a note to the teller stating he wanted money and the teller's wallet, and not to place dye packs in the bag. The teller complied and suspect fled the bank with an undisclosed amount of cash. No one was injured during the robbery.
It was reported the man was armed.
Based on telephone tips, after a still photo from the bank's surveillance video was released to the media, Plymouth Township Police located Strachowski at his Canton home on Sunday and made the arrest.
Strachowski was arraigned from the Township police station by video to the 34th District Court, in Romulus, on charges of Bank Robbery and being a Habitual Offender.
According to the Michigan Department of Corrections, the habitual criminal designation is not a separate crime but augments the punishment for second or subsequent felonies. In Michigan anyone convicted of more than one felony can have his or her sentence lengthened if requested by the prosecutor and agreed to by the court.
Court records show Strachowski, if found guilty, would fall into this category, having two previous charges for armed robbery. In one case in September 2008, Wayne County Circuit Court Judge, Craig Strong, sentenced Strachowski 2-1/2  to 15 years for armed robbery.
Stachowski pleaded not guilty to the charge of bank robbery and is being held on a $100,000. cash bond in Wayne County.
A hearing is scheduled in Plymouth's 35th District Court on August 9.
|News Plymouth Michigan