Community Bulletin Board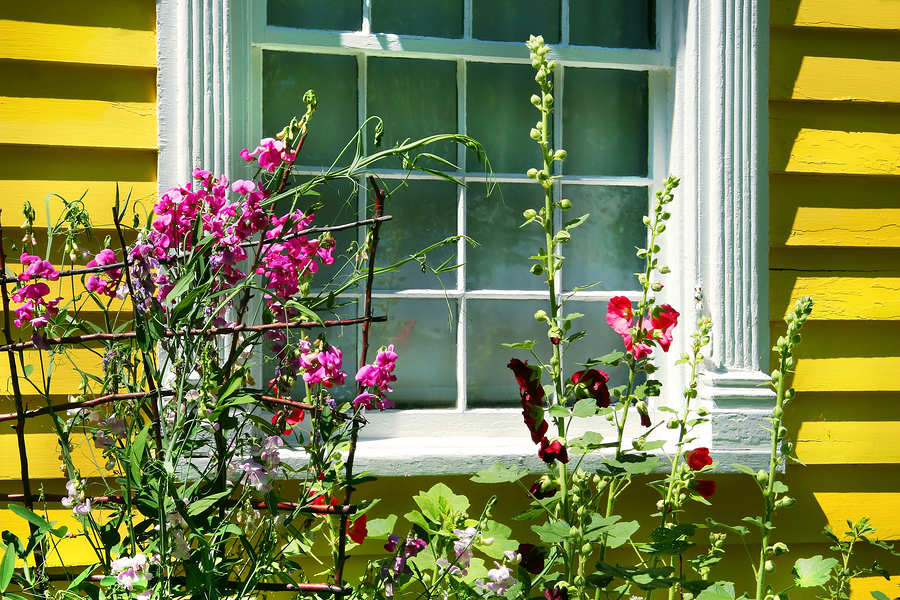 May 5, 2017  PLYMOUTH VOICE.
Plymouth Michigan News
NEWS  and  EVENTS
Citywide spring clean up Saturday
Spring Clean Up for all residents of the City of Plymouth will be Saturday, May 6. This one-day event is the annual day where residents can dispose of extra items and especially large items at no additional cost.
Please refer to the Spring Clean Up page on the City website for more infor- mation at [http://www.ci.plymouth.mi.us/index.aspx? NID=1069] .
An informational flyer is being mailed to all residents in the City of Plymouth this month.
More information is available at the City Department of Municipal Services (734)453-7737.
Plymouth Farmers Market opens Saturday
The Plymouth Farmers Market is held every Saturday Morning May 6 through Oct. 28 from 7:30 a.m. to 12:30 p.m. in Downtown Plymouth in the Gathering, located at Penniman Ave by Kellogg Park
This year's market will feature a variety of fresh produce, vegetable, herb & flowering plants, fresh and dried flowers, eggs, meats, baked goods, popcorn, cherry products, salsa & BBQ sauces, pastas- sauces, honey, jams-jellies and more. There will also be a variety of handmade and recycled items including candles, soaps, lotions, hand-painted furniture & frames, jewelry, birdhouses and garden and holiday decorations.
Plymouth DDA Announces new website
DowntownPlymouth.org   has revamped, refreshed and now completely mobile friendly.
For regular updates on happenings in downtown Plymouth add a shortcut to your smartphone's homepage to have everything just one click away.
Representative sets office hour
State Rep. Jeff Noble of Plymouth will host an open office hour from 9-10 a.m. on Monday, May 8 at the Plymouth Township Office Multi-Function Room, 9955 N. Haggerty Road.
"A government that is accessible and listens to the people is more efficient and effective," Noble said. "I always want to hear from residents about state issues and this is a great opportunity to have an open and direct dialogue."
No appointment is necessary. Those unable to attend can contact Noble at (517) 373-3816 or via email at JeffNoble@house.mi.gov.
Busch's local food drive targets child hunger  
Busch's Fresh Food Market will partner with local food banks to help reduce child hunger with the annual All aBout Children Food Drive, a community-based fundraiser where food and dollars raised in specific cities, stays in those cities. The drive will run Monday, May 8th through Wednesday, May 17th at all Busch's locations.
Guests will have the opportunity to donate five different ways, which include $5 towards produce, $10 in bakery, recycling slips, any cash amount, or a $10 ready-to-go bag. Busch's will also be hosting a Grill Fest at all locations, 11 a.m. to 7:30 p.m., Friday May 12 through Sunday, May 14 in which 20 percent of all sales, including ribs sales from Busch's new restaurant in Canton, J.B.'s Smokehouse, will be donated directly to the food drive.
Local charities that benefit from this program are Forgotten Harvest, Food Gatherers, Gleaners, Airport Community Schools, Tecumseh Community Schools and Service Clubs, Pinckney Community Schools, Saline Social Services and Clinton Community Schools.
Township Hall hours extended
Plymouth Township Hall will be open after hours. The offices of the supervisor, treasurer, clerk, and building department will be open from 4:30 until 7 p.m. every first and third Tuesday for residents needing services including paying bills, obtaining a passport application, or seeking information about building permits.
"Our hardworking taxpayers deserve a township government that fits their busy schedules," said Supervisor Kurt Heise. "Our new evening hours will help resi- dents who otherwise can't make it to township hall during the day."
Heise, Treasurer Mark Clinton, Clerk Jerry Vorva, Building Director Mark Lewis and select staff members will be on hand during the new evening hours to answer questions and provide assistance on most administrative matters, or simply to hear questions and concerns from residents, Heise said.
Heise added that the new evening hours are another example of how the new leadership is "changing the culture" at township hall.
"We're doing our best to live up to our township motto – people, our priority," Heise said. "We're listening to our customers and working to help wherever we can."
Plymouths Host Joint Shred Event
The City of Plymouth and Plymouth Township will offer a shred day for all residents of both communities on Saturday, June 24, from 9:00 a.m. to 12:00 p.m. (or until trucks are filled) at the Plymouth Cultural Center  located at 525 Farmer.
Shred Legal will be providing the onsite shredding services.  Plymouth Township will host another City/Township shred event in the fall.
Township Supervisor Kurt Heise welcomed the chance to partner with the City of Plymouth in this popular event.  Plymouth Mayor Dan Dwyer added, "This is another example of our two organizations working together for the entire Plymouth community."
Paper to be shredded shall be limited to 5 banker boxes on each trip.  Residents can make multiple trips throughout the morning, however.  Documents can be in paper bags or boxes when brought to shredding.  Documents in plastic bags must be removed.
Residents participating must also provide proof of City or Township residence which can be done with a driver's license, voter ID card, water bill, or property tax bill.
Michigan Mobile Hard Drive Shredding will also be on site to securely dispose of old and unused hard drives.  According to Al Cox, Plymouth City's Director of Public Safety, "With the increase of identity theft, this free service is a great opportunity for residents to ensure their data is properly destroyed to avoid any potential problems."
For more information you can email shred@ci.plymouth.mi.us
Household hazardous waste day returns to Plymouth Township
Plymouth Township will hold its Annual Household Hazardous Waste Collection event on Saturday, May 13, 2017 from 9 a.m. to 1:30 p.m.
The event will be held in the parking lot of USA Hockey Arena at 14900 Beck Road, and is open to Plymouth Township residents only. Picture ID is required.
Common household items that will be accepted at the event include: Computer equipment, batteries, TV's, VCR's, DVR's, game consoles, fire extinguishers, smoke detectors, paints and stains, fluorescent light tubes, gasoline, oil, pesticides, fertilizers, syringes and non-controlled prescription medicines.
Items that cannot be accepted include: Ammunition, fireworks, tires, appliances, items containing PCB's, and radioactive devices.
The next regional Household Hazardous Waste Day will be hosted by Wayne County on Saturday, June 10 at Henry Ford Community College in Dearborn.
Please contact the Solid Waste department at 734-354-3270 ext. 4 for more information
Blood drive planned
The American Red Cross has planned a blood drive from 11 a.m. until 3:45 p.m. May 22 at Plymouth City Hall, 201 South Main St. in Plymouth.
To schedule an appointment or for more information, visit www.redcrossblood.org with the sponsor code PCH or call (313) 549-7052.
Plymouth Voice.