City wins 4-star rating for economic development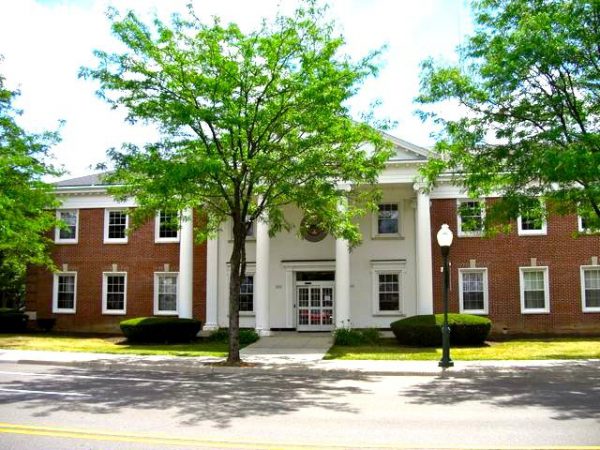 Jan. 6, 2019  PLYMOUTH EAGLE.
Plymouth Michigan News
The City of Plymouth has been recognized for its successes and efforts in contributing to Michigan's entrepreneurial growth and economic development by the annual eCities study conducted by researchers at iLabs, University of Michigan-Dearborn Center for Innovation Research. The City of Plymouth was honored as a four-star community along with 180 other communities across the state.
Assistant Community Development Director Greta Bolhuis has prepared the Plymouth submission to the eCities research for the past three years.
"It's a valuable process to go through every year," she said. "It allows us to evaluate what development occurred and what we can improve upon for the next year."
During the next five years, city officials said they hope to welcome a variety of businesses.
"The city is successful because of business owners who call Plymouth their home," said Bolhuis. "We are aiming to have a united vision between the various organizations that serve the business community and work together to ensure all special events and daily business runs smoothly. We want to cultivate meaningful relationships with developers, Realtors, builders, and architects who do work in our city to encourage future development and re- development."
The eCities study analyzed publicly available data from 277 communities from 54 counties in Michigan, Researchers focused on the five-year changes in property values, community assets, and tax rates, which can demonstrate the growth, investments and cost of doing business within the community. During the five-year period of 2013-2017, these communities increased their capital assets by an average of 2 percent per year by investments such as street and building improvements, technology, and emergency vehicles and equipment.
"While accounting for only about 15 percent of the cities and townships in Michigan, the 277 communities analyzed are home to 70 percent of the population and 85 percent of the state's commercial property," said Tim Davis, director of iLabs. "By analyzing these high-performing communities, our goal is to showcase what cities and townships are doing to spur growth and how we can continue to support their efforts in developing business and encouraging entrepreneurs."
Plymouth Voice.