City – Township conclude pension dispute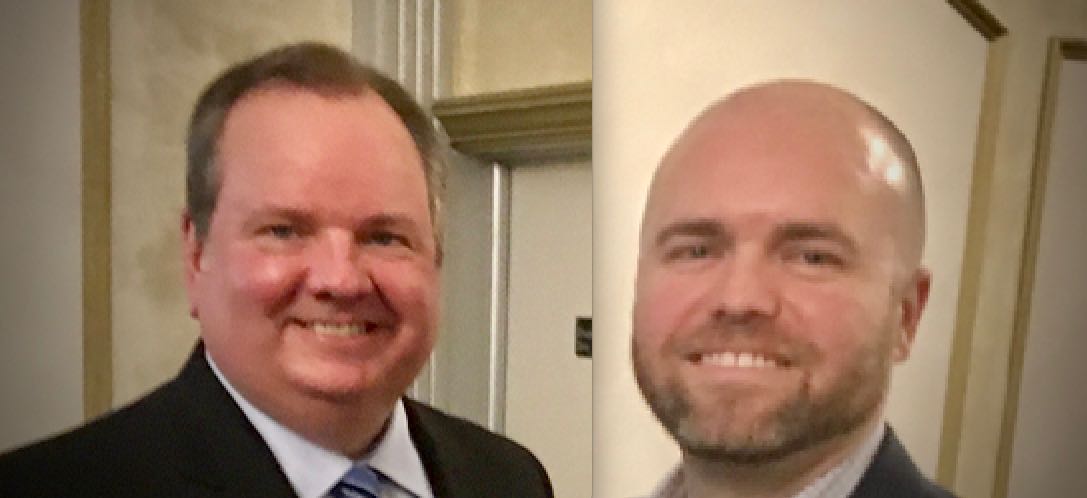 Kurt Heise Plymouth Township Supervisor with  City of Plymouth Mayor Oliver Wolcott
Aug. 27, 2018  PLYMOUTH VOICE.
Plymouth Michigan News
With the presentation of a $1.1 million check from the City of Plymouth to Plymouth Township last week both parties have announced the successful conclusion of the longstanding dispute regarding the payment of pension obligations arising from the dissolution of the joint Plymouth Township Community City Fire Department in 2012.
"This is a historic day for the City and Township," said Township Supervisor Kurt Heise.
"Our current Township Board inherited this issue from the previous administration and we were committed to resolving it without time-consuming and costly litigation that would have only benefitted-lawyers, not taxpayers."
According to Heise, the township's former administration ended the joint fire department for a variety of financial, contractual, and political reasons.  He said that while they were able to resolve the payment of retiree healthcare obligations in late 2016, the issue of pension payments remained a sticking point between the parties.
"The people of Plymouth elected us to solve problems, not make them worse," said Plymouth Mayor Oliver Wolcott.
"We are turning the page on the past, and building upon our positive and professional relationship with the Township."
Wolcott expressed his appreciation for the leadership of former city mayor Dan Dwyer during the settlement discussions with the township that began in early 2017.
"We've had a great team from the City and Township working many hours to resolve this issue…and we are all happy to get this behind us." Walcott said.
Plymouth Voice.
Photo: Plymouth Township