City manager announces choice for new chief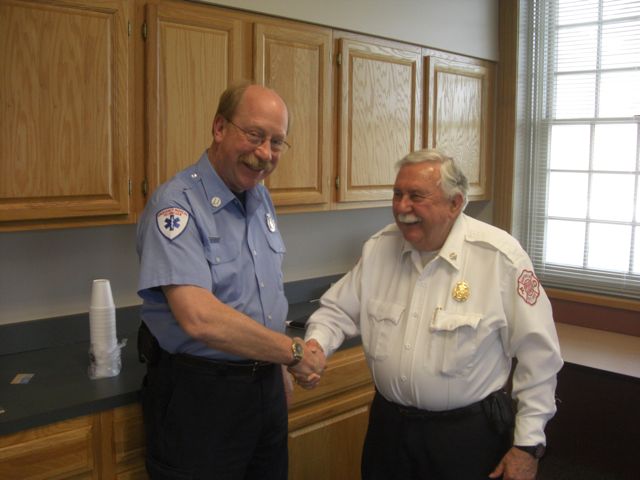 Apr. 30, 2014  PLYMOUTH EAGLE.
Plymouth Michigan News
Northville attorney Steve Ott will become the new Northville Fire Chief, replacing 50-year veteran Jim Allen, who will officially retire July 1.
Ott's promotion was announced by City Manager Patrick Sullivan during the regular city council meeting last week.
Ott, presently a captain in the department, has been with the Northville department since 1986. He said he is "honored to succeed a man like Chief Jim Allen."
During his tenure with the fire department, Ott has also practiced law with the firm of Miller, Canfield, Paddock and Stone, PLC. He is a senior principal and a former managing director of the firm.
He said he would take on a new role at the law firm in light of his promotion to fire chief.
Currently the training officer with the department, he also assists as the delegate to the Health Emergency Medical Service, Inc., Medical Control Authority Quality Improvement program and maintains the EMS licensing. He was promoted to the rank of sergeant in 1993, lieutenant in 1998 and became a captain in the department in 2011. Ott has an EMT license and has attended training programs throughout the state.
He holds a bachelor's degree with high honors from the James Madison College at Michigan State University and earned his law degree, cum laude, from Wayne State University.
He and his wife, Mary Starring, the owner of Starring the Gallery in downtown Northville, are the parents of two grown children.
Ott said his goals would include strengthening the relationship the City of Northville has with Plymouth and the partnership the department has with all the Mutual Aid participants in the area.
Plymouth Voice.