Christmas at The Penn – Plymouths' treasured gem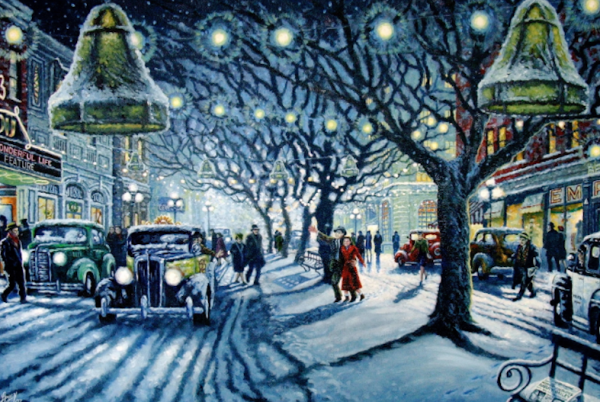 Nov. 30, 2017  PLYMOUTH VOICE.
Plymouth Michigan News
Saved from the wrecking ball in 2005, the historic Penn Theatre continues to entertain generation after generation and warm the hearts of families and children each year during the holiday season. One of the last remaining big screen cinemas, the Penn has been completely restored to its original grandeur when it first opened the doors in 1941.
Located in Kellogg Park in downtown Plymouth, the Penn starts off the season with the ever-popular Christmas classic, It's a Wonderful Life.
Running through December at the Penn will feature the classic films Holiday Inn, Christmas in Connecticut, Elf and The Polar Express.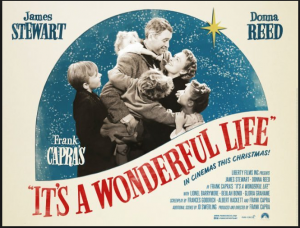 IT'S A WONDERFUL LIFE (1946) – Rated PG
Friday, December 1 at 7:00 and 9:25 p.m.
Saturday, December 2 at 4:00 and 7:00 p.m.
Sunday, December 3 at 4:00 and 7:00 p.m.
Holiday Inn (1942) – December 7, 8
Christmas in Connecticut (1946) – December 9, 10
Elf (2003) – December 15, 16, 17
The Polar Express (2004) – December 21, 22, 23
All seats are $3.00. For more information call, 734-453-0870.
Plymouth Voice.