Canton promotes 2 in public safety department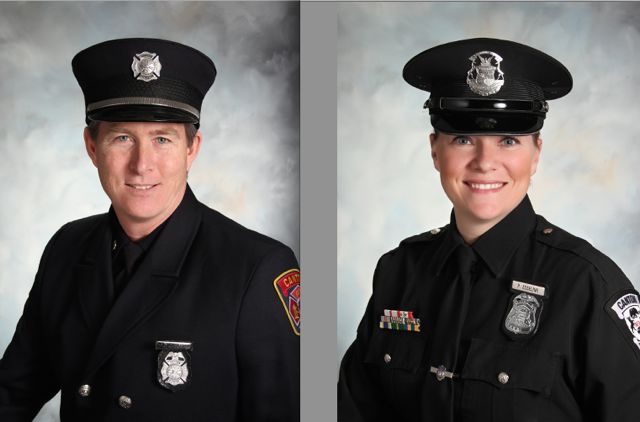 Jun. 22, 2015  PLYMOUTH EAGLE.
Plymouth Michigan News
John Oltman has been promoted to Fire Marshal and Patty Esselink has been named as Community Relations Officer for the department.
Both received their promotions following a competitive internal testing process.
Oltman has been a township employee since 1996, serving the last 14 years as a Fire Inspector. He has certifications from the National Fire Protection Association in Fire Inspector I and II, Plan Examiner, and Arson Investigation. He is one of 318 Fire Inspectors in the nation with a NFPA II certification.
Oltman will be leading the Fire Prevention Division consisting of himself and two fire inspectors, who are responsible for plan reviews and inspections of new, existing, and remodeled buildings in the township, special event inspections, and arson inspections. The Fire Prevention Division is also responsible for public education in the schools, businesses, residential and retail establishments. The overall goal of the division is to ensure building fire code compliance, along with providing an assortment of public education programs.
Esselink has been a police officer with the department for 14 years and has served as a patrol officer, investigator, Explorer program advisor and as an instructor of the Teaching, Education and Mentoring (TEAM) program taught in elementary schools in Canton.
Esselink will be working directly with community members, developing and providing a variety of public education and crime prevention programs for homeowners, business owners, and community groups. She has plans to revitalize the Community Watch and Business Watch programs, as well as to provide security surveys for establishments when requested. Esselink will also take on the role of recruiter for the department.
"The Public Safety Department is excited to offer these two new positions as a resource to the community. I am confident John Oltman and Patty Esselink will be exceptional in their new roles, and will have a positive impact on public safety's efforts and enhancements in our community," said Public Safety Director Todd Mutchler.
Plymouth Voice.