Army Rock Band performs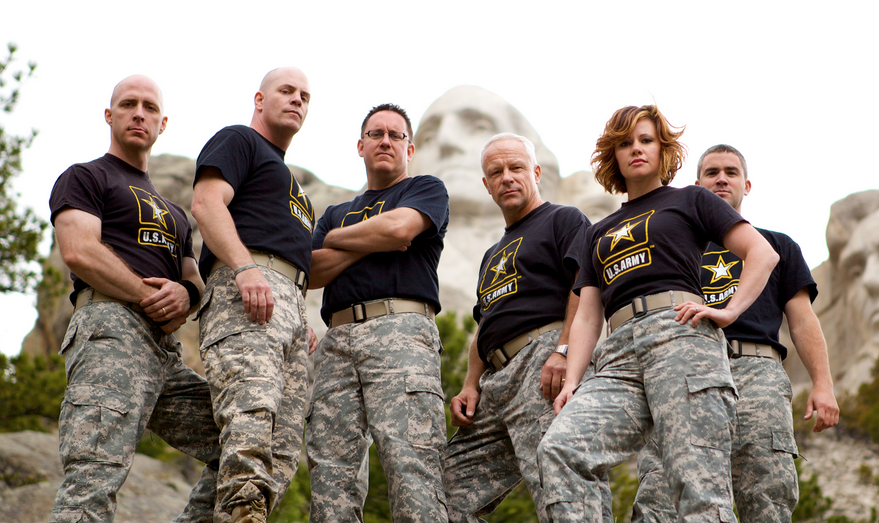 Jun. 19, 2015  PLYMOUTH EAGLE.
Plymouth Michigan News
Canton Leisure Services will present a special free public concert featuring U.S. Army Field Rock Band 'The Volunteers' from 7-8:30 p.m. Monday, June 22 at Heritage Park in Canton.
"It's our exciting privilege to host these talented musicians right here in Canton," said Canton Supervisor Phil LaJoy. "A dynamic concert of this type coupled with an outstanding display of patriotic feeling will have Canton residents talking about it for days."
This special outdoor concert is totally free to attend and will take place at the Heritage Park Amphitheater, located in Heritage Park just west of Canton Center Road between Summit Parkway and Cherry Hill. No tickets are required to attend the event and it is open to the public. Concert-goers are encouraged to bring lawn chairs or blankets for seating.
The Volunteers tour more than 100 days each year, bringing a powerful message of patriotism and support to communities large and small. Its members are passionate about representing their fellow soldiers through music. For more information about 'The Volunteers,' visit www.armyrockband.com. 
For more information on this and other Canton events and recreation programs, visit www.cantonfun.org or call (734) 394- 5460.
Photo Credit: Jonathan Agree (U.S. Army Field Band)
Plymouth Voice.