Art House hosts tattoo artists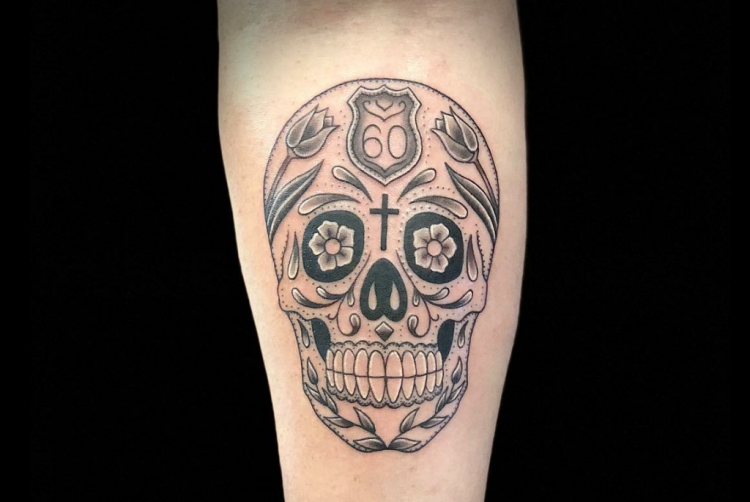 Aug. 14, 2019  PLYMOUTH EAGLE.
Plymouth Michigan News
The Northville Art House will present MARKED: The Art, Body, & Soul of the Tattoo Artist Aug. 2 through 24.
The exhibition will open with a public reception from 5:30-8:30 p.m. Friday, Aug. 2 which will feature artists from four Metro Detroit tattoo and art studios each with their own individual style and body of work influenced by the tattoo culture.
Work includes illustrations, mixed-media, paintings, pyrography, sculpture, and more.
Artists include: Josh Barg and Keith Opalinski of *Electric Parks Tattoo, Detroit; Joey Gonyea, Dennis Halbritter, TJ Hodge, Brook Jacoby, Corey Lewis, Dennie Mackie, Andrew PK, Kyle Pryce, Cheryl Tash, and Trent Thompson of Eternal Tattoos Inc., Livonia; Bill Crawford and Ginny Neumann of *Grand Boulevard Tattoo Company, Detroit and Aura Dalian, Aaron Ruby and Jay Wheeler of North Main Tattoo Studio & Art Gallery, Plymouth.
The gallery is open from noon until 5 p.m. Tuesday through Friday and from noon until 4 p.m. on Saturday. The Northville Art House is located at 215 W. Cady St., Northville, MI 48167, (248) 344- 0497, and online at www.northvilleart- house.org.
Plymouth Voice.
Gallery Photo: Tattoo by Cam Hubel / Chroma Tattoo