3 Canton officers promoted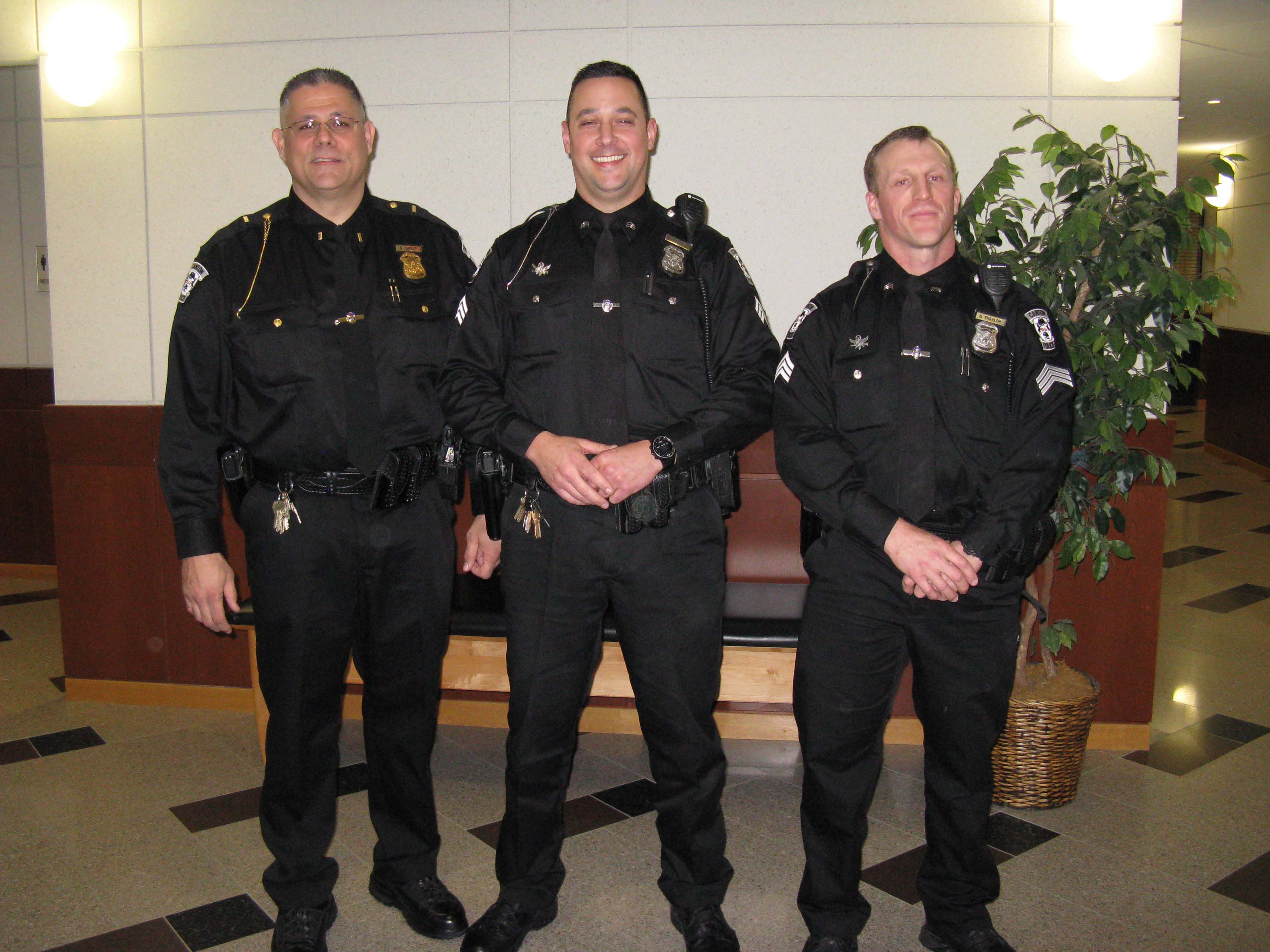 Feb. 5, 2014,  PLYMOUTH EAGLE.
Three Canton Township Police officers were officially sworn into their new ranks recently by Township Clerk Terry Bennett.
The three received their new badges from Township Supervisor Phil LaJoy.
Robert Smedley, who has 22 years of service with the police department, was recently promoted to the rank of lieutenant. In his new position, Smedley will serve as platoon commander in the patrol division, overseeing the day-today operation of his respective shift made up of sergeants and patrol officers. In addition, he will be responsible for providing training, direction and motivation of subordinate personnel toward the accomplishment of the department's established goals and objectives, according to a prepared statement from the department.
Daniel Traylor and Eric Kolke were each promoted to the rank of sergeant in the department. Traylor has been with the department for 20 years and Kolke has 17 years on the job. In their new positions, these officers will serve as platoon supervisors providing leadership, training and direction to road patrol officers. They will also be responsible for administrative assignments and special projects, under the leadership of their assigned shift commander.
"We are very excited about our newly promoted command officers and look forward to the contributions they will bring to the leadership team of the Canton Police Department," said Public Safety Director Todd Mutchler.
|News Plymouth Michigan
Plymouth Voice