2 suspects in auto parts thefts nabbed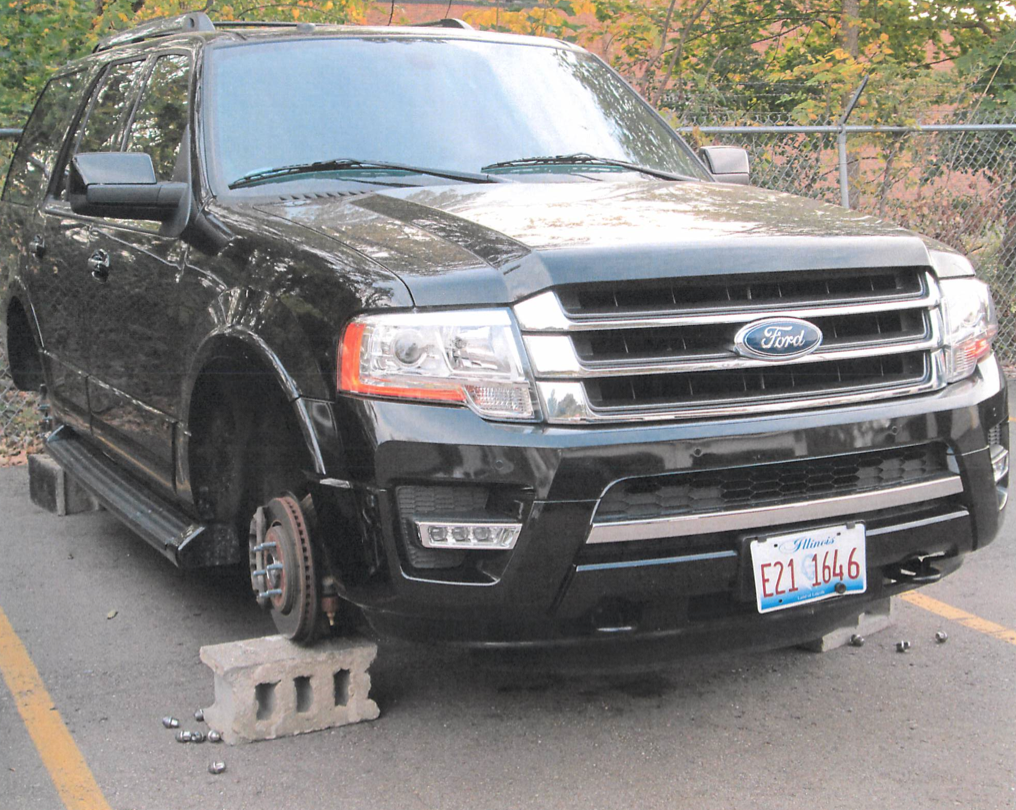 Employees at Enterprise Leasing in the City of Plymouth discovered the rims and tires missing from this Ford Expedition last week
Oct. 31, 2015  PLYMOUTH EAGLE.
Plymouth Michigan News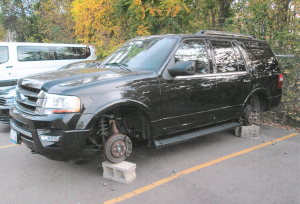 Two men have been arrested for the theft of tires and rims from a local vehicle rental business in Plymouth Township.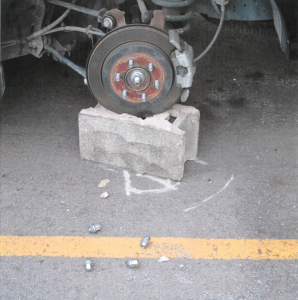 A township police officer stopped a small pickup truck that was traveling eastbound on Ann Arbor Road near I-275 at about 2:30 a.m. last Thursday, Oct. 22. The officer observed that the vehicle appeared to be heavily weighted down with cement cinder blocks as well as four brand new tires and rims, according to police reports of the incident.
Officer Dane Haskin was aware of numerous recent thefts of tires and rims in many Western Wayne Communities, a police spokesperson said, and questioned both the driver and passenger in the vehicle. The driver, a 25-year-old Southfield resident, was arrested at the scene for driving on a suspended license. The passenger, a 38-year-old Detroit resident, was arrested for a parole violation.
A few hours later, officers responded to Enterprise Leasing at 510 Ann Arbor Road in the City of Plymouth where employees discovered a Ford Expedition with four tires missing, resting on cinder blocks, similar to the blocks found in the vehicle the suspect was driving, police said.
Township officers referred the case to city investigators for further prosecution.
Plymouth Voice.