$10 million grant may be too-little-too-late to save struggling restaurant-bars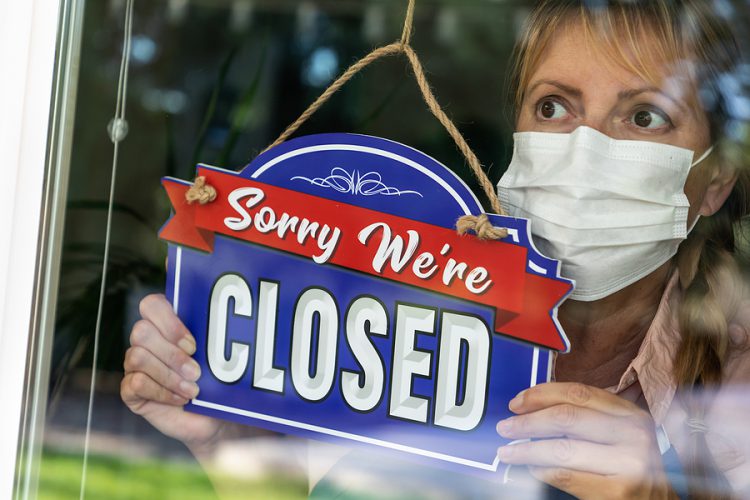 Dec. 1, 2020  PLYMOUTH VOICE
Plymouth Michigan News
Don Howard
Staff Writer
On Monday state officials announced a new $10 million grant program aimed at helping some 7,000 small businesses affected by long-term closures mandated by  Gov. Gretchen Whitmer as a result of COVID 19 pandemic.
The program called the Pure Michigan Small Business Relief Initiative targets assistance for some 7,000 restaurants, bars, hotels and recreation facilities with fewer than 50 employees.
Starting with the statewide shutdown of nonessential businesses in March, the restaurant and leisure industry has been one particular hard-hit, facing a difficult time and often-ruinous endings.
With the latest blow, state health officials under Whitmer's direction shuttered indoor dining, bars, movie theaters and casinos as of Nov. 18 with the surge of increased virus cases across the state.
An estimated 2,000 restaurants have already closed in Michigan. The Michigan Restaurant and Lodging Industry estimates some 8,000 additional restaurants could close permanently.
Struggling restaurateurs averaged a 60-percent sales decline during the pandemic according to industry statistics. Now cold weather has almost closed outdoor seating for the majority of the community small restaurants and bars and staff layoffs are this time causing catastrophic results.
The challenges are immense.
In Northville the Downtown Development Authority hopes the installation of heated outdoor stands in the downtown social district will help business owners. Optimistic Plymouth City Commissioners authorized an extension of the use of restaurant patios on public sidewalks at a special meeting held on Monday, even though the snow and cold weather has started.
The Vicari Restaurant Group that own and operate 20 popular restaurants in metro Detroit, including the Andiamo and Joe Muer Seafood, say that over the years they have endured many economic challenges, such as the recession of 2008, but the recent "three-week pause" last week by Whitmer is their most difficult challenge and will cause the layoff of nearly 700 people.
"The loss of wages for the thousands of workers in the restaurant industry will devastate families and our economy. The thousands of restaurants workers flooding our unemployment system will devastate an already challenged unemployment system," said Rosalie Vicari, Vicari, the  co-owner was recently interviewed by Crain's Detroit Business.
"On Nov. 13, the Friday before the "pause" started, Joe Muer Seafood in Bloomfield Hills had three managers, 14 servers, seven server assistants, four bartenders, three hostesses, one head chef, one sous chef, eight line cooks, two prep cooks, four dishwashers — 47 people worked and 47 people got paid. One week later, Joe Muer Seafood had one manager, one head chef, one line cook and one server. Four people worked, and four people got paid. This is what a "pause" looks like: 43 fewer people worked and 43 fewer people got paid."
The Community Development Block Grant assembled by the Michigan Department of Economic Development (MDEC) under the federal CARES Act calls for $10 million in grants up to $15,000 to be disturbed to business in the troubled sectors of the state with 2 to 50 employees and revenue of at least $25,000. The first-come, first-serve grants will be distributed across the state.
Eligible business include:
Restaurants, bars and food services providers
Travel and tourism destinations
Movie Theaters and live events venues
Conference and meeting facilities
Ice skating rinks
Indoor water parks
Bowling centers
Gyms and fitness centers
Bridge Michigan magazine reports that allocations are divided among MEDC's 10 regions, with the largest portion  – $3.55 million, or 35.5 percent – heading to Metro Detroit's three counties. The second-largest portion is $1.3 million, which will be distributed in the 13-counties in the greater Grand Rapids area. The smallest distribution will be $400,000, or 4 percent, which is designated for the northeast Lower Peninsula.
Plymouth Voice.