WINTER STORM WARNING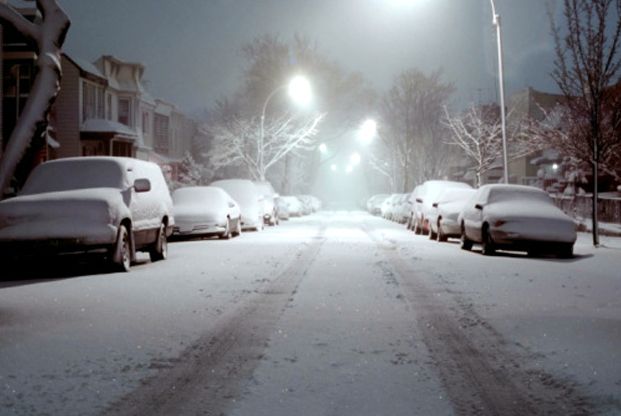 Mar. 11, 2014  PLYMOUTH VOICE.
UPDATED
URGENT – WINTER WEATHER MESSAGE
NATIONAL WEATHER SERVICE DETROIT/PONTIAC MI
3:44 PM EDT TUE MAR 11 2014
THE NATIONAL WEATHER SERVICE IN DETROIT/PONTIAC HAS ISSUED A
WINTER STORM WARNING FOR HEAVY SNOW…WHICH IS IN EFFECT FROM 2 AM TO 3 PM EDT WEDNESDAY.
THE WINTER STORM WATCH IS NO LONGER IN EFFECT.
HAZARDOUS WEATHER…
* SCATTERED AREAS OF RAIN WILL TRANSITION TO ALL SNOW BETWEEN
MIDNIGHT AND 2 AM. THE SNOW WILL BECOME HEAVY TOWARD
DAYBREAK WEDNESDAY MORNING BEFORE TAPERING OFF IN THE
EARLY AFTERNOON.
* VISIBILITIES WILL BE REDUCE TO A HALF MILE OR LESS FROM FALLING
AND BLOWING SNOW DURING THE MORNING RUSH HOUR AT THE PEAK
OF THE EVENT.
* TOTAL SNOW ACCUMULATIONS WILL BE 6 TO 9 INCHES.
* WINDS WILL TURN TO THE NORTH AND NORTHEAST TONIGHT AND INCREASE DURING THE DAY WEDNESDAY. NORTHEASTERLY WIND GUSTS OVER 30 MPH ARE POSSIBLE WEDNESDAY…WHICH WILL CAUSE SOME BLOWING AND DRIFTING OF THE SNOW.
* TEMPERATURES WILL FALL INTO THE TEENS BY LATE WEDNESDAY AFTERNOON… WHILE WIND CHILL READINGS DROP TO AROUND ZERO.
IMPACTS…
* ROADS WILL BECOME SNOW COVERED AND VERY HAZARDOUS.
* VISIBILITIES WILL BECOME POOR DUE TO BOTH FALLING AND BLOWING SNOW.
PRECAUTIONARY/PREPAREDNESS ACTIONS…
A WINTER STORM WARNING MEANS SIGNIFICANT AMOUNTS OF SNOW ARE EXPECTED OR OCCURRING. THIS WILL MAKE TRAVEL VERY HAZARDOUS.
* PREPARE…PLAN…AND STAY INFORMED.
|News Plymouth Michigan
Plymouth Voice