What's going on ! News and Events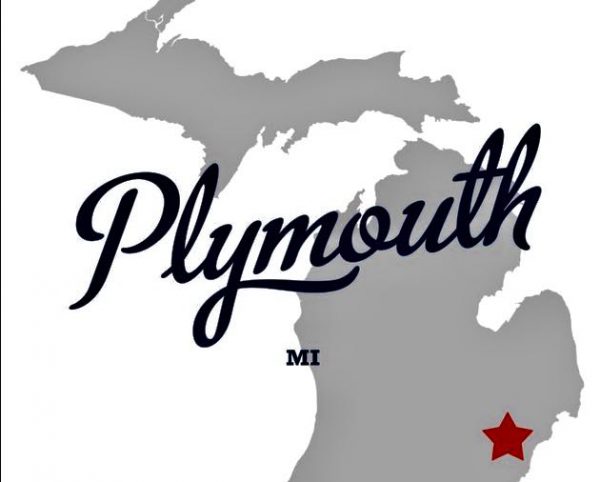 Jan. 3, 2019  PLYMOUTH VOICE.
Plymouth Michigan News
EVENTS AND NEWS
Township seeks residents to serve
Plymouth Township Board of Trustees recently passed a new policy to encourage residents to apply for positions on various boards and commissions and need responsible citizens with a commitment to the community to serve.
The policy requires residents to apply in-person or on-line with the Township Clerk. The Township Supervisor and the Board of Trustees will then recommend qualified candidates for various boards and commissions. Selected respondents will help make
 key decisions on zoning, planning, tax abatement, economic development, and hiring working with the Zoning Board of Appeals, PlanningCommission, Downtown Development Authority, Brownfield Authority, Civil Service Commission, and Board of Review.
Residents of Plymouth Township interested in serving on a board or commission may apply online at www.plymouthtwp.org, or in person at the Clerk's Office, 9955 N. Haggerty, Plymouth.
Learn to play hockey at Plymouth Cultural Center
Boys and girls who want to learn to play hockey can register now for the next session at the Plymouth Cultural Center.
The sessions, designed for players 4 to 9 years of age, are an introduction to hockey and will continue from Jan. 5 through Feb. 23. The cost for the session is $85.
On-ice skill development is planned for 2:50 p.m. Saturdays at the Plymouth Cultural Center, 525 Farmer St. in Plymouth.
Full equipment is required and includes athletic supporter with cup for boys or pelvis protector for girls, shin guards, hockey socks, hockey pants, elbow pads, shoulder pads, jersey, unexpired hockey helmet with full face guard, neck guard, gloves, skates and ice hockey stick.  A limited number of gear sets are available to borrow from the recreation department for use during the program and can be reserved on-line when registering.
On-line registration is available at
https://plymouthwebtrac.net/wbwsc/plymouthwebtrac.wsc/splash.html
First time users must contact the recreation office to set-up a user identification and password.  Contact the office by e-mail at recreation@ci.plymouth.mi.usor (734)455-6620 x 0.
Walk-In Registration will be taken at the City of Plymouth Recreation Department located in the Plymouth Cultural Center during regular hours, 11:30 a.m. until 4 p.m. Monday through Friday.
For more information call (734) 455-6620 x 0.
For more information, contact Tracey Moran, hockey and arena coordinator, at tmoran@ci.plymouth.mi.usor (734) 455-6620 x 314.
Senior Center Happenings
New Years Bingo and Lunch will take place at the Plymouth Cultural Center on Monday, January 7th, 2019 at 1:30 pm. Tickets are $5 for Members and $7 for Non-Members. You can call the Friendship Station for tickets at 734-354-3222 or stop by the Friendship Station on Monday or Wednesdays from 9-12 to pick them up.
3D PHOTOGRAPHY CLUB MEETING
Members of the only3D photography club in the statae will meet from 7 until 9:30 p.m. Wednesday, Jan. 9, at the Livonia Civic Park Senior Center, 15218 Farmington Road, just south of Five Mile Road.
The evening program will be a presentation on making anaglyph (red and blue) 3D images.  After a refreshment break, the monthly stereo image competition is planned.
The meetings are free to attend and visitors are welcome.  Stereo cameras, 3D movies, and educational videos are available for members to borrow or rent.
For more information, visit www.Detroit3D.org, or call (248) 398-3591.
First Step awarded grant for renovation
First Step has received a $28,000 grant from the Margaret Dunning Foundation to support physical improvements to the main administration building in Plymouth.
Counseling and support groups for victims and survivors of domestic and sexual violence also takes place at the Plymouth facility.
Planned improvements will modernize the building, replace aging structural elements, improve energy efficiency as well as safety and visibility for occupants and visitors. "These repairs and improvements are vital to the continuation of the organization's invaluable services and aid in the safe navigation toward 'peaceful families, safe communities'," explained Lori Kitchen-Buschel, executive director of First Step.
"First Step is the only agency of its kind in Wayne County; we are the only agency that provides comprehensive services for survivors of domestic and sexual violence. Evaluating capital improvement projects often comes easily because the results are tangible and can be seen. The long-term effect on the agency is significant. By sup- porting these capital improvements, First Step staff, volunteers, and board members will be able to get back to doing what they do best, making our community safer from the crimes of domestic and sexual violence," she added."
The Margaret Dunning Foundation was founded by Ms. Dunning in 1997. She was born in 1910 in Redford Township and moved with her mother to Plymouth in the 1920s. During her lifetime, Ms. Dunning was a successful business woman, philanthropist, and civic booster. She was a major supporter of many Plymouth nonprofits, including the Plymouth District Library and the Plymouth Historical Society. In addition to her personal philanthropy, Ms. Dunning was a classic car enthusiast and was a regular participant in the Woodward Dream Cruise with her 1930 Packard 740 Roadster.
Ms. Dunning died in 2013 at the age of 104. Her estate provided additional funding for the Margaret Dunning Foundation, which continues to support her charitable interests and legacy. For more information: www.margaretdunningfdn.org
More information about First Step can be found at www.first-step-mi.org.
73 students named by National Merit group
A record 73 members of the Northville High School Class of 2019 have been recognized by the National Merit Scholarship Corporation as academically outstanding.
The recognition is based on the preliminary SAT/National Merit Scholarship Qualifying Test in the students completed during their junior year. The students were honored as part of the Northville Board of Education meeting at Northville High School Dec. 11.
Thirty-nine Northville seniors are National Merit Scholar semi-finalists, ranking them among the top 1 percent of the
more than 1.6 million students across the nation participating in the National Merit Scholarship Competition (NMSC). These students also have the opportunity to move forward in the nationally recognized scholarship competition. National Merit Scholar semi- finalists from the Northville Class of 2019 include: Sai Anantapantula, Pranav Doppalapudi, Aveek Duttagupta, Arvind Ganeshram, Connie Gao, Esha Garg, Bhavika Gummadi, Quinna Halim, David Hargitt, Ishaan Hiranandani, Heidi Huang, Ila Iyengar, Raymond Jiang, Bhavyashree
Kadiri, Shreya Kashyap, Essam Kassem, Vishal Kolla, Megha Kunju, Isabella Lee, Catherina Lu, Saaz Malhotra, Hogan Mastanduno, Pranav Meka, Ishani Misra, Sean Munro, Hui Murray, Salil Nadkarni, Surbhi Neole, Travis Nitkiewicz, Krisha Patel, Vineet Raju, Vania Rohmetra, Mariella Simoncini, Neila Thomas, Claire Wan, Timothy Wu, Jean Xiong, Annabel Yang and Siri Yarlagadda.
National Merit Scholar Commended students rank among the top 5 percent of their peers academically. The 34 com- mended students in the
Northville Class of 2019 include: Shreya Basu, Lindsey Brenton, Logan Bry, Shreya Chadalavada, Natalie Corrigan, Nicole Cybul, Nikith Ganan, Allen Ho, Rebecca Hopkins, Khushi Kapoor, Kate Kim, Nolan Knight, Jacob Liu, Kristina Mallabo, Kiran Mangrulkar, Savannah Manley, Kira McCorry, Lillian Miller, Kevin Moser, Jason Nitkiewicz, Anjalee Patel, Callum Roberts, Disha Satapathy, Annabel Sharnowski, Dante Silva, Medha Sripada, Valentyna Stadnik, Paige Tar, Jonathon Tish, Matthew Tong, Suneeth Torke, Julia Tweadey, AmulyaVankayalapati, and Melina Varlamos.
"As National Merit Scholar semi-finalists and commended students, these seniors have demonstrated exceptional academic ability and have the potential for great success in rigorous college studies," said Northville High School Principal Tony Koski. "We honor their outstanding achievement, and are proud to know as educators that we have played a role in preparing them for this rapidly changing world. We look forward to all that these students will accomplish in the years to come."
Plymouth Voice.