Welcome aboard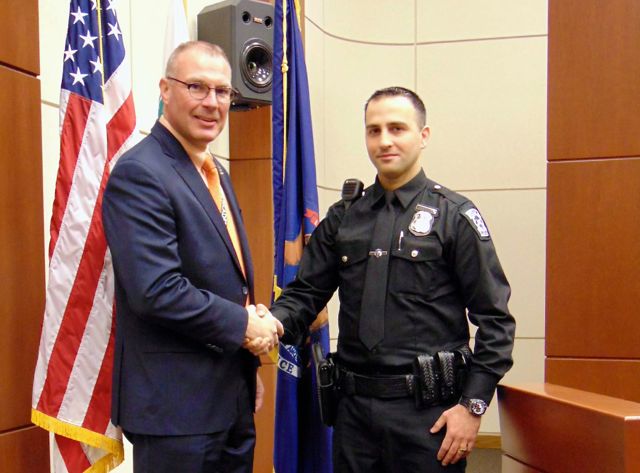 Mar. 27, 2015  PLYMOUTH EAGLE.
News Plymouth Michigan
Canton Public Safety Director Todd L. Mutchler welcomes new police officer Ziad Elias, to the department. Elias received his oath of office on Feb. 23, with family and friends present at the township administration building. All new police officers in Canton are required to successfully complete a 16-week instructor-led field training program, prior to working on their own. This program is designed to orientate and develop recruit officers, maximizing their potential and providing them with the tools necessary to successfully make the transition into their new position as a Canton police officer, Mutchler said.
Plymouth Voice.