Wayne County in the spotlight over bridges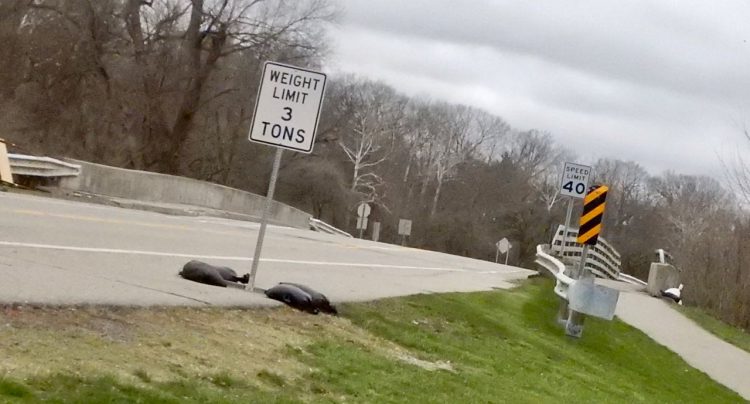 Feb. 6, 2020  PLYMOUTH VOICE.
Plymouth Michigan News
Don Howard
Staff Writer
Interestingly enough, Wayne County has come under the scrutiny of state and federal regulators because of issues with how the county has conducted its bridge inspection program. Considering the controversy over the closure of Wayne County owned Grosse Ile Parkway Bridge the county's bungled bridge closure practices are nothing new.
According to a recent report by The Detroit Free Press citing information published by the Wayne County Prosecutor's Office, the accuracy of dozens of Wayne County bridge inspection reports was called into question after a review found bridge conditions did not always match inspection reports. An inspector, who was fired in 2017 – but who could not be prosecuted, admitted to cutting and pasting information from bridge reports instead of actually inspecting the bridges.
"We became aware of the possible falsification in May 2017; we then reviewed the inspection reports for each bridge," according to an emailed statement from Wayne County quoted by the newspaper.
Many of the report details gives credence as to a county communication breakdown that occurred in Plymouth in 2018 after Wayne County Parks abruptly closed three Hines Parkway bridges citing safety concerns.
At that time, a spokesman for the county said that serious shear cracks in the concrete members that support the middle concrete slab on the three bridges render them unsafe for pedestrian and vehicle traffic. Two of the bridges span the Rouge River. The first, located just west of Haggerty road and the second further west on Haggerty-just past Woods Drive. A third bridge is located west of I-275 where the park drive underpasses the freeway. Wayne Country Deputy Director of Roads Mike Gorman. Gorman said the bridges were past their design life.
"If the county budget permits simultaneous construction, repairs would take about a year from the commencement date. The bridges will remain closed until that work can be complete."
In a surprise move, 20-days later without further explanation, after 'road closed' signs were posted at Haggerty and Wilcox, Wayne County Public Services executive Bernard Parker, in an email, advised Plymouth Township officials that Hines drive had been "re-opened."
Later, in a reversal, a Wayne County press release stated further inspection proved the bridges were safe for pedestrians and reopened them only to foot traffic.
By December of that year, frustrated by continued vacillation by the county, Plymouth and Northville residents wanted answers as to when Hines Drive would re-open.
Residents accused county officials of dodging the question while a WXYZ TV report quoted Michigan Department of Transportation (MDOT) that there was no set date to reopen the high-traffic roadway.
County spokeswoman Whitney Lewis, refused comment or to be interviewed on air. That report contradicted comments from the Wayne County Department of Public Services (DPS) claiming that bids for design work on the bridge repair project was finally completed and bids are just now going to the purchasing department. Their goal was said to repair all the closed Hines Drive bridges by summer, 2019.
On June 10, Wayne County Parks received notification from the road commission that the repair work on the first of four bridges was complete and set to re-open.
"After completing a detailed inspection, the weight restrictions for three Hines Drive bridges have been updated and the bridges will be open," read the Wayne County press release.
The bridges were not replaced but repaired with structures receiving reinforcing steel beams and columns to support the concrete. The process took about 2-months for each bridge after construction started.
When the Plymouth area bridges were finally re-opened the county imposed a new 3-ton vehicle weight restriction that forced township fire and emergency vehicles to take a time-consuming detour through a residential area from Station 1.
The new county imposed less-than-3-ton vehicle weight restriction created a problem.
The Plymouth Township Fire Department had frequently been forced to take a detour through 25-mile per-hour residential streets to respond to the northeast part of the township, including Lake Pointe and Independence Village senior residence. This was of particular significance at a time when the Lake Pointe Fire Station No. 2 was closed. Township Fire Chief Dan Phillips responded the newest of the township fire engines weighs 56,000 pounds and he has had "no assurance they (the bridges) are safe."
MDOT is responsible for the oversight of all bridges that are local or state-owned on public roads and longer than 20 feet on public roads. The county owns more than 300 structures, 231 are longer than 20 feet and are subject to federal inspection standards.
In Wayne County, nearly 1 in 3 bridges are in poor condition according to 2019 inspection data cited by the Free Press.  The County annual budget for bridge repair is $10 million.
Plymouth Voice.
Photo: © Don Howard / Associated Newspapers