Wanted: Slightly used campaign signs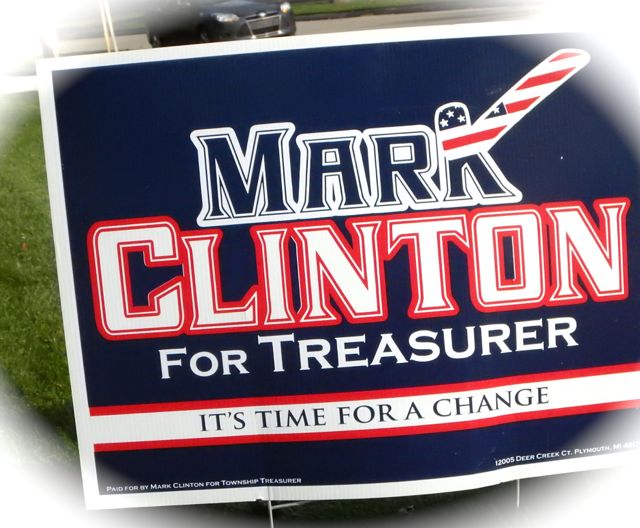 Oct. 25, 2016  PLYMOUTH VOICE.
Plymouth Michigan News
Reports of missing campaign signs are popping up and some Plymouth Township candidates think it could be part of an early Devil's Night as both Halloween and Election Day will be here in about two weeks. In light of multiple reports of missing signs, local pundits are suggesting book titles like, Top 10 Ways to Reuse A Campaign Sign, or Creative Crafting With Campaign Sign Wire, along with the apparent favorite, Making Fireplace Logs From Campaign Signs For Fun and Profit.  Mark Clinton, candidate for Plymouth Township treasurer who handily beat long-time office holder Ron Edwards in August, said he lost about 20 to 25 signs last weekend. Candidates Jack Dempsey and Gary Heitman also reported experiencing the gremlin effect. Opponents' dirty tricks or simply bored teens moving Republican signs to Democrats' lawns and vice-versa? If it's any consolation, it will all be over Nov. 8.
Plymouth Voice.