Voters need to take responsibility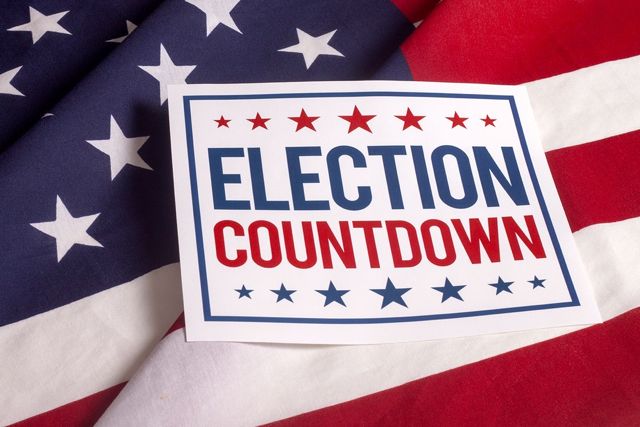 Jul. 28, 2016  PLYMOUTH VOICE.
Plymouth Michigan News
OPINION
As entrenched Plymouth Township incumbents dig in for survival, their preposterous claims of fiscal responsibility, public safety, and community service continue to choke township mailboxes as we count down to the primary election next Tuesday, Aug. 2.
The latest unofficial tally provided by informed sources say Plymouth Township Supervisor Shannon Price has spent a whopping $150,000 in his efforts to keep his job, a number vastly exceeding recent news reports of his reported legal contributions.
With the almost unlimited funds provided to him by Lansing politicians and facilitated by dark money PACs, like Involve America and the Faith and Freedom Coalition of Michigan, Price can continue to send as many as six campaign post cards a week to every registered voter in Plymouth and not even consider the cost.
"Dark money" is a term that describes funds given to nonprofit organizations, primarily 501(c)(4) (social welfare) and 501(c)(6) (trade association) groups which can receive unlimited donations from corporations, individuals and unions, and spend those funds to influence elections. They are not required to disclose their donors.
Ironically and almost comically is the attack this week by Price on the legitimate 501(C) non-profit Plymouth Arts and Recreation Complex (PARC). He was obviously helped in this deplorable and nasty attack by his campaign manager, Stu Sandler, the man behind the despicable Involve America 501(C)4  PAC.
Price's ancillary target is PARC founder and President Don Soenen, and Price and Sandler manage in this latest piece of propaganda to deride Soenen, without ever mentioning his name. Since the man is a private citizen, with legal rights, that was probably prudent. The literature also manages to insult State Rep. Kurt Heise, Jerry Vorva, Mark Clinton and incumbent trustee Bob Doroshewitz, all of whom have pledged to take a serious look at the feasibility of the community center, if elected. They haven't agreed to do any more than simply review the financial plans and proposals. That's it. They haven't, as Price would have you believe, agreed to a tax hike…actually, only the voters can approve any millage dedicated for this project. These threats of tax increases are childish scare tactics and ludicrous at best.
This latest piece of fiction is just more proof that Shannon Price is not up to the job of supervisor in Plymouth Township. He has failed to control the onerous and arrogant conduct of Treasurer Ron Edwards who has, in effect, declared war on the City of Plymouth. Price has acted as Edwards' enabler in his effort to tear down an acre of mature trees in township park to put up an $800,000 parking lot, a project that did such extreme damage to the environment that state officials had to demand corrective action.
Edwards pushed through a township resolution to abstain from any joint agreements with the City of Plymouth in an effort to sabotage the PARC proposal and ensure that his $2 million vanity recreation plan was guaranteed. And Price has done nothing to stop him. Apparently, these two political animals see PARC, and Soenen, as a threat to their power base and ability to run roughshod over standard accounting principles.
Price has repaid his political debt to former Michigan State Attorney General Mike Cox, now in private practice, with more than $80,000 of wasted legal fees on the attempts to keep property the township illegally took from the City of Detroit. The basis on which Price sent township tax money to Cox to take this issue to the Supreme Court was so blatantly false, the judges refused to even hear the matter.  But Price sent Cox those legal fees, and intends, he says, to send him more, despite the contracts in place with township attorneys.
Price and Edwards have no defense for their deplorable conduct and failure so they must attack a non-issue and a private citizen in a desperate effort to deflect the truth of their own misdeeds.
It is time for the voters in Plymouth Township to take responsibility for the management and leadership in their community. While it may take more time and a little more effort, we urge voters to write-in the name Kurt Heise for Supervisor and then fill in the oval next to his name and then elect Mark Clinton for Treasurer, Jerry Vorva for Clerk and Bob Doroshewitz for Trustee.
Plymouth Voice.