Veteran police officer retires from force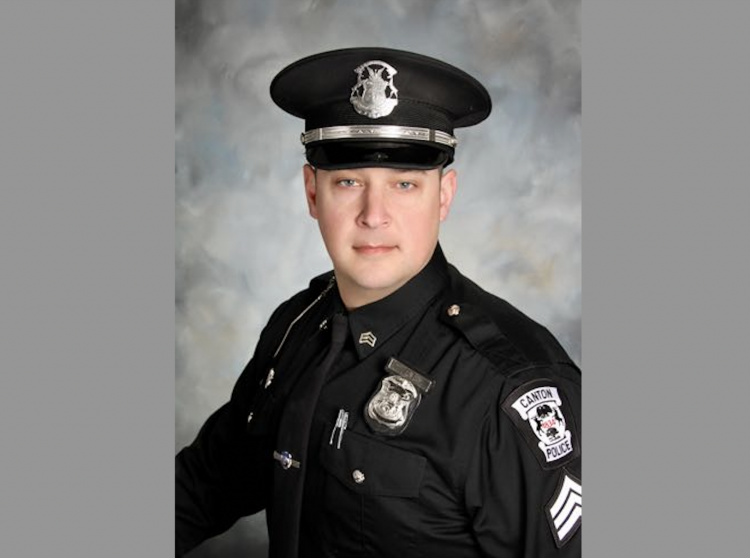 Aug. 19, 2021  PLYMOUTH EAGLE.
Plymouth Michigan News
Canton Police Sgt. Eric Kolke has retired from the department after a 25-year career with the township. Kolke was hired as a police officer in 1996, and was promoted to the rank of sergeant in 2014. He has a bachelor's degree in Criminal Justice from Madonna University, and is a graduate of the Michigan State University Police Staff and Command School. 
Kolke began his career with an immediate interest in special units, most of which he worked in addition to his regular patrol duties. He was selected for a multitude of assignments including evidence technician, the bicycle unit, the honor guard, field training officer, rifle instructor, range instructor, special enforcement unit, motorcycle instructor, rapid response unit and search warrant team. Most notably, Kolke served 22 years on the Western-Wayne Special Operations Team. As a member of this prestigious unit, he originally held a sniper position, later advancing to the sniper team leader. He currently holds the rank of Assistant Team Commander, serving as second in charge of the special operations team. 
In his current patrol sergeant position, Kolke is a platoon supervisor overseeing the daily operations and administrative tasks of his assigned shift, providing leadership, training and direction of the patrol officers. Kolke has also developed and provided security training to multiple entities in the community including in public and private schools, places of worship, and local businesses. This training is customized to fit the specific needs of the facility, enhancing their level of security and/or response to emergency situations. 
Throughout his career, Kolke has received numerous awards and citations, as well as written compliments from citizens who were recipients of his kindness and professionalism. Among his peers, Kolke is well-respected for his extensive law enforcement knowledge, his willingness to take on new challenges, and his ability to maintain a calm demeanor in emergency situations, police administrators said. 
"Kolke has the natural capability of providing leadership, combined with compassion and a sense of humor that is often required in this stressful line of work," officials added in a writ- ten statement. 
"After 25 years of excellent service, our department is losing a very talented command officer to a well-deserved retirement," said Police Chief Chad Baugh. "Sgt. Kolke has made a career full of significant contributions to the organization and to the Canton community alike, and I wish him continued success in his future endeavors," Baugh added. 
Plymouth Voice.