Trick or Treating is a mixed bag this year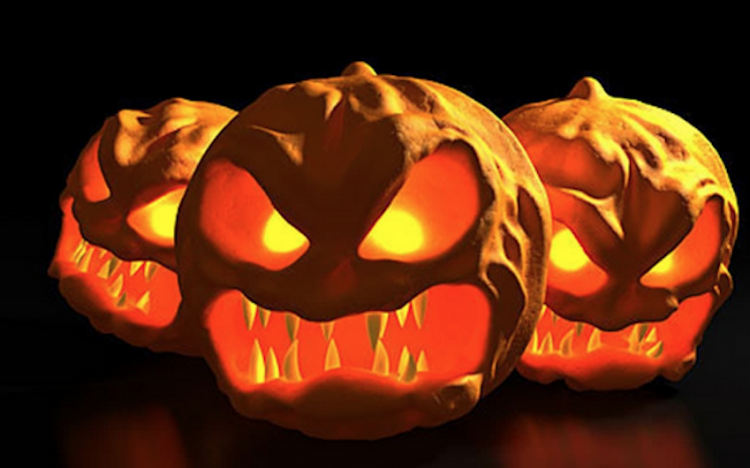 Oct. 27, 2020  PLYMOUTH VOICE.
Plymouth Michigan News
Should your kid go trick or treating?
Like so many other beloved traditions, decisions about trick or treating this year are impacted by the threat of the COVID 19 pandemic as reported cases and deaths rise across the country. Parents throughout the area are weighing the safety aspect of the holiday activities against the danger of the highly infectious disease.
Several communities have established some guidelines for the event while others continue to debate cancelling trick or treating in light of the risk of contamination.
Creativity is the name of the game this year, especially when it comes to figuring out how to celebrate this iconic American holiday during a pandemic.
NORTHVILLE
Designated hours in the City of Northville where the Historic District is usually visited by hundreds of costumed youngsters looking for treats and admiring the decorations will be from 6 until 8 p.m., although some neighborhoods have opted not to participate in the trick or treating adventure this year.
In Northville, the fire station will sound the siren at 6 p.m. to begin the activity and again at 8 p.m. to mark the close of trick or treating as happens every year.
While the City of Northville has no legal authority over the trick or treat
ing aspect, members of the city
council decided that there will 
be no additional street closures
 (aside from the Social District downtown), no costume judging at
the Community Center, and no open house at the fire station. If trick or treating does occur in various neighborhoods, children should be told not to go to houses where the porch light is not on.
Other activities suggested to help celebrate the event safely include: outdoor pumpkin carving; scavenger hunts – with members of the household or a small group of friends, keeping 6-feet apart from people outside the immediate household and decorating outside.
Residents can place grab-and-go goodie bags on porches or a table in the driveway for trick or treaters or even host an outdoor costume party – keeping social distance and wearing a mask.
The Center for Disease Control (CDC) has listed traditional trick-or-treating; trunk-or-treating; indoor costume parties of more than 10 people not wearing masks; haunted houses (especially if crowded and people are screaming) and hayrides with people outside the immediate household as high risk this year.
Health officials also children to wash their hands immediately on returning if they do go trick or treating and parents may want to use a disinfectant wipe on candy wrappers before opening the goodies. The CDC also warns children not to wear a costume mask over a protective cloth mask because it can be hard to breathe. Instead, officials suggest, consider using a Halloween-themed cloth mask.
Residents who choose to hand out candy should wear a mask and do so from across from a table.
PLYMOUTH
In Plymouth, officials have received numerous questions about the Halloween events and noted that the holiday has never been a city-sanctioned event, but rather a nationally recognized day. Plymouth is not involved in Halloween activities, such as trick or treating, other than announcing the suggested hours which are 5:30 to 7 p.m. this year and that houses participating in trick or treating should have porch lights on. City officials said they have no legal authority or basis to cancel Halloween or restrict the free movement of residents.
It is suggested, Plymouth residents who choose to participate in trick or treating should adhere to any public health recommendations, noted a prepared statement from officials.
"Be safe and operate with common sense, such as wear a mask; social distancing if not in the same household; any household with a positive case should not participate; any individuals with symptoms should not participate; and follow any other guidance from public health officials. Be sure to have a light and wear reflective clothing," the statement noted. "Be smart and be safe."
Plymouth Voice.