Supervisor abandons Congress campaign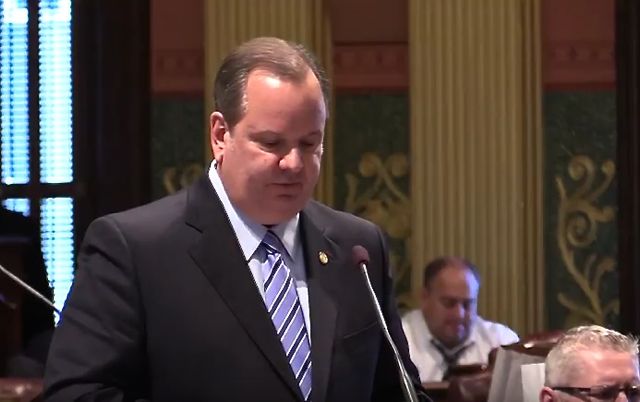 Mar. 2, 2018  PLYMOUTH EAGLE.
Plymouth Michigan News
Kurt Heise will not be resigning as supervisor of Plymouth Township to seek a term in the U.S. House of Representatives.
Heise confirmed last week that he has ended his fledgling campaign for the 11th District House seat and announced that he will support Michigan Senate floor leader Mike Kowall in his bid for the seat now filled by U.S. Rep. Dave Trott, who opted not to seek re-election.
All are Republicans.
Heise said Kowall's popularity was a factor in his decision and that he felt his own chances diminished when Kowall announced his intent to seek the office. Heise said he felt that Kowall had the best chance in a field of candidates that currently includes Republicans Lena Epstein, Kerry Bentivolio, Kristine Bonds, Klint Kesto and Rocky Raczowski along with Democrats Dan Haberman, Suneel Gupta, Fayrouz Saad and Tim Greimel.
Heise, who formerly served as a state representative, is in the second year of his four-year term as Supervisor of Plymouth Township. He defeated former supervisor and Wayne County Commissioner Shannon Price who was appointed to the job when Richard Reaume resigned mid-term and moved to Florida. Heise defeated Price in a write-in campaign amidst rampant public discontent voiced by residents at public meetings regarding a more than $2 million recreation plan for the township.
Heise's announced plan to seek national office was also publicly criticized by residents who felt that he misled them during the write-in campaign.
In a formal statement last week supporting Kowall, Heise thanked voters for their past support.
"I want to thank you for support and commitment to my campaign," the letter stated. "I am honored by your confidence and trust. It is an honor to serve as Plymouth Township Supervisor, and I look forward to many years of continued public service."
Plymouth Voice.
Photo:  YouTube