Sexual assault case continues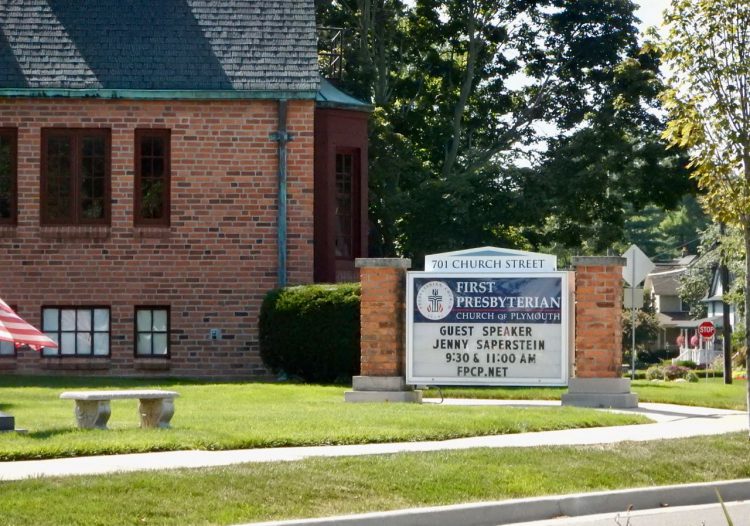 Aug. 17, 2019  PLYMOUTH VOICE.
Plymouth Michigan News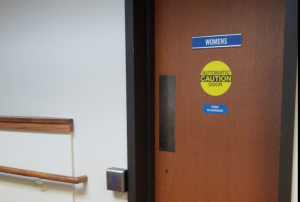 A lawsuit against The First Presbyterian Church of Plymouth will continue with a new lead counsel representing the plaintiffs.
The lawsuit, filed by the parents of a child, claim that on Palm Sunday 2017 their daughter, referred to as Jane Doe, was attending Sunday School at the church when staff members left her unsupervised. The 5-year-old child went to use the church lavatory on her own and the lawsuit claims that she was sexually abused in the church bathroom by a male perpetrator, whose identity remains unknown.
The family has now retained Boz Tchividjian of the Florida law firm Landis Graham French, P.A. to help in their suit. Tchividjian is a former sex-assault prosecutor and is the grandson of the late Rev. Billy Graham.
According to news reports, the family of the child recently learned that while law enforcement investigators were looking into the crime, church representatives were also conducting an investigation. The church report, according to the family legal filings, did not disclose all the contents and findings of that report to police or to the family.
Attorneys have now filed a motion with the Wayne County Circuit Court to force the church to fully disclose, to police and the family of the child, that complete investigative report and materials.
The lawsuit against First Presbyterian Church of Plymouth was first announced in January. The family has declined to speak publicly about the issue.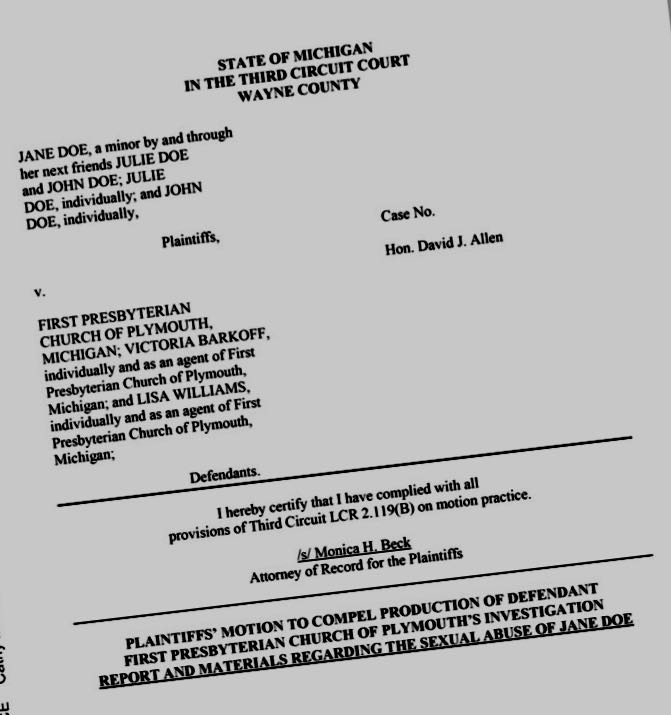 Plymouth Voice.
Gallery Photo: © Don Howard / Associated Newspapers