Second U.S. Navy hospital ship deployed-to reach New York City Monday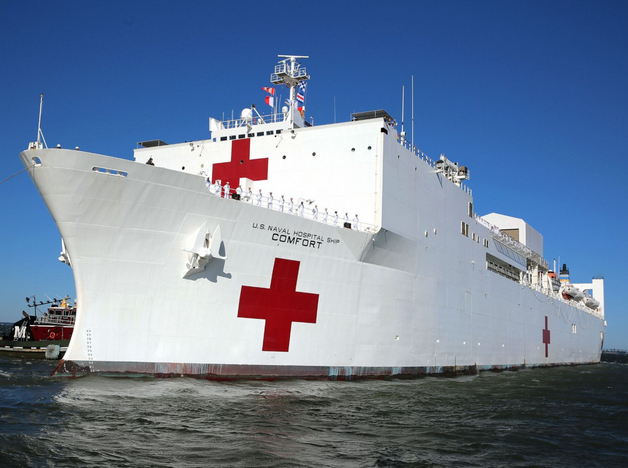 Mar. 29, 2020  PLYMOUTH VOICE.
Plymouth Michigan News
At the President's direction, the Administration announced last week the USNS COMFORT would be activated and sent to the metropolitan New York area to ease the burden of area hospitals tasked with responding to the coronavirus.
With over 1200 medical personnel and critical supplies onboard the vessel departed Naval Station Norfolk on Saturday afternoon. They bring to bear the skills, care and compassion needed to wage the fright against an invisible enemy. Doctors, nurses, anesthesiologists, x-ray technicians, orderlies and other medical staff will augment and support New York City's medical community and conserve hospital capacity by treating non-COVID-19 patients.
The 70K ton vessel carries equipment comparable to a modern hospital ashore. The ship maintains up to 5,000 units of blood. Each vessel has 12 operating rooms, 1,000 patient beds, one isolation ward, eighty intensive care beds, one CT Scanner, and four radiology suites.
Deployment of the USNS COMFORT follows deployment of the USNS MERCY (T-AH-19) earlier this week.
Plymouth Voice.
Photo: U.S. Navy News Service