Confusion reigns over COVID-19 hospital operations – lack of clarity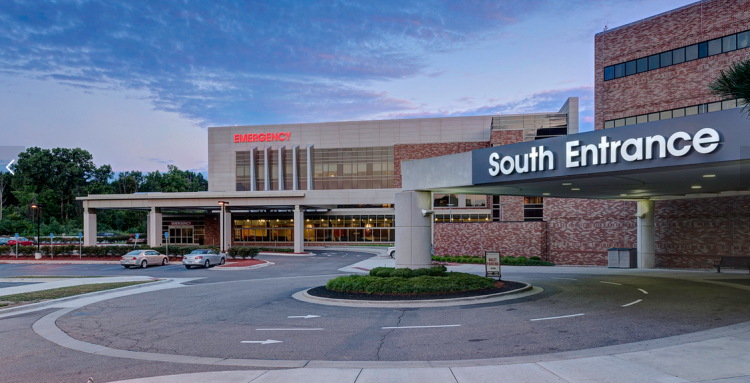 Apr. 18, 2020  PLYMOUTH VOICE.
Plymouth Michigan News
Don Howard
Staff Writer
With Governor Gretchen Whitmer's stepped-up safety protocols comes swirling controversy over interpretation of what is reasonable and fair and how to protect COVID-19 patients and hospital staff members.
The Governor, who has been widely criticized for what some say is confusing mismanagement and overstepping of her executive authority, said Friday she would soon be releasing information on the state's plan to reopen the economy in phases.
In the interim, Henry Ford Health System, amid word the coronavirus cases in Detroit were declining and in a plateau phase, said this week it would reopen its five hospitals for surgeries that were discontinued during the period when cases were surging and encouraged patients to return to its emergency departments for non-coronavirus emergencies. As of Thursday morning, Henry Ford Health System reported treating 617 patients in-hospital with the COVID-19 virus.
During a briefing with reporters, Henry Ford's Senior Vice President, surgeon Dr. Steven Kalkanis. announced that they identified one to two operating suites in each their five acute care hospitals as non-COVID operating rooms.
"There's an entire testing and sterilization process both for the patients and the staff who are working in those rooms to make sure we can prioritize these patients and get these cases in as soon a possible." Kalkanis expanded.
"We're encouraged by the trend, and we're starting to regain a little bit of hospital capacity…" said Betty Chu, MD an obstetrician-gynecologist, Henry Ford's associate chief clinical officer.
Contrary to encouraging statements by Dr. Chu,  Henry Ford Executive Vice President – Chief Clinical Officer, Adnan R. Munkarah, M.D. reported that their health system has tested 2,500 workers so far and the number of positive cases represents 2.1 percent of their workforce and 734 workers have been infected with the COVID-19 virus.
Munkarah said they have implemented aggressive policies to protect workers and prioritizing tests for staff member who exhibit symptoms.
According to the Henry Ford Health system website a mission statement reads: "Our mission to keep you safe and provide you the highest quality care,"
As of April 17, 2020, 2,227 coronavirus deaths have been recorded in Michigan and Detroit and Oakland County continue to lead the state in confirmed cases.
That same day, in an emailed letter to patients, Rob Casalou, President and CEO of Mercy Health and Saint Joseph Mercy Health System expressed his concern about the unprecedented challenges presented by the COVID-19 virus and indicated a different direction for the hospitals' facilities during the Governor's lockdown period.
"Under Governor Gretchen Whitmer's Executive Order, we have restricted all visitors from entering our facilities, with very limited exceptions. All non-urgent surgical and elective procedures have been postponed…We also need to redirect resources including staff and supplies to the treatment of patients with the virus."
"Our first priority is to safeguard patients and staff while maintaining our commitment to the well-being of our patients," Casalou added.
Mercy Health and Saint Joseph Mercy Health System plans to furlough 10 percent of its workers over the next few weeks.
The health system recently announced the temporary furloughs would affect 2,500 people who work at eight hospitals the health systems. Those being furloughed will keep their insurance benefits. Reports asy the hospitals aim to bring back as many of the workers as possible once the coronavirus outbreak slows.
"Our priority is the care and safety of our colleagues and the people we serve, and our colleagues have never worked harder than they are working today," stated Casalou.
St. Joseph Health System includes St. Mary Mercy Hospital in Livonia that serves the Plymouth, Canton, Northville community to a great extent due to its close proximity.
In addition to the Livonia hospital, Mercy Health has Michigan hospitals in Oakland, Chelsea, Pontiac and Ann Arbor.
Plymouth Voice.