Second hearing scheduled regarding fate of the Rock Bar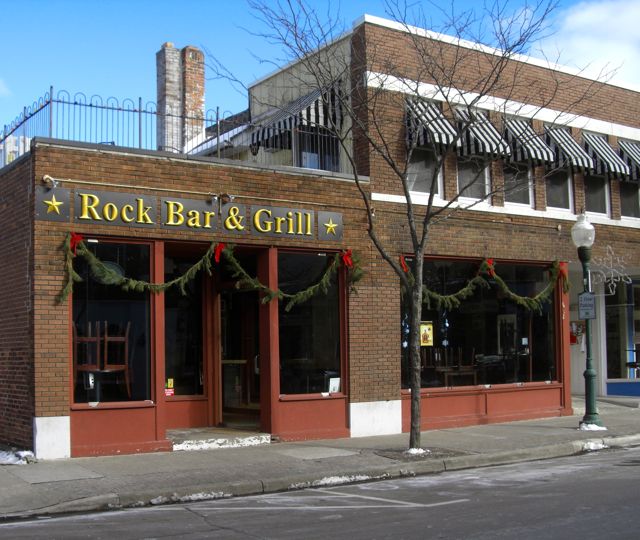 Dec. 27, 2012  PLYMOUTH EAGLE.
Plymouth City Commissioners took no action and made no comments during a hearing last week regarding complaints about the Rock Bar and Grill in downtown Plymouth.
The establishment, about 3 years old, has been the subject of criticism by both the commissioners, the mayor and police regarding incidents at the establishment and on-line advertising considered by some officials to be inappropriate.
Plymouth City commissioners are considering recommending the Rock's license to sell alcohol be revoked by the Michigan Liquor Control Commission.
The Penniman Avenue bar has been the site of a series of incidents and complaints about noise and litter. There have also been traffic accidents and drunk-driving arrests allegedly of patrons of the Rock. Fights have also been reported inside and outside the bar and police have reportedly been called several times to quell disturbances. Another public hearing regarding the possible revocation of the liquor license at the Rock will be scheduled prior to the next regular city commission meeting Jan. 7. At that time Scott MacDonald, the attorney representing the owners of The Rock, is expected to speak to the commissioners. MacDonald was unavailable last week due to a scheduling conflict.
Plymouth residents spoke to the commissioners during the hearing and several regular patrons of the bar also defended the business. A woman from West Bloomfield called the bar welcoming and safe and other patrons said it added to downtown Plymouth.
A nearby resident, however, said the noise from loud music is annoying and that she has watched people stumble from the bar.