Report shows firefighters spread dangerously thin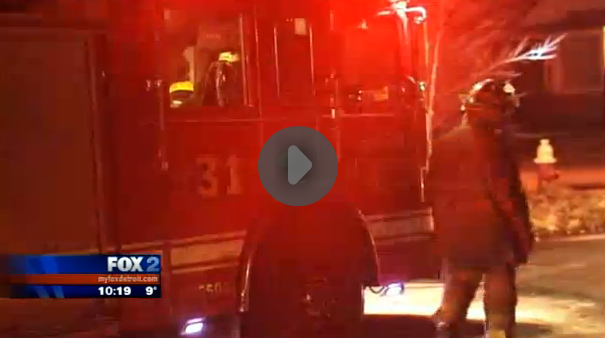 Jan. 22, 2013  PLYMOUTH VOICE.
WATCH VIDEO
According to a recently released report published by the International Association of Firefighters (IAFF), in Washington, Detroit Firefighters are spread dangerously thin. A special video story, detailed this week by a Fox 2 News reporter, described how IAFF's computer modeling shows if there is more than two fires going on in Detroit at the same time the entire city would be vulnerable. The model displays the risks with one fire, two fires and with another larger fire. The reporter video shows how the challenges with the inadequate fire response times and police protection in the city, are causing insurance companies who are becoming aware to jack up the rates by an exorbitant amount.
Fire service and response times have also been an issue in Plymouth and Plymouth Township since last year when the city pulled out of a long time joint operating agreement with the township and later township officials laid-off all but 13 full time firefighters. Plymouth now uses the all-volunteer Northville Fire Department and has two unmanned station/garages while the Township has two open stations with only two men per shift, per station for their 28,000 residents.  The departments no longer communicate with each other, have different radio frequencies, and don't call each other for back up, frequently choosing Canton or Northville Township's fire service for mutual aid.
Video: Fox Detroit/Fox Television Stations, Inc.