Record breaking cold continues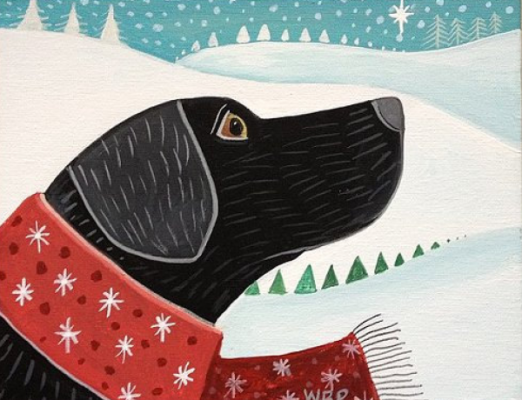 Jan. 5, 2018  PLYMOUTH VOICE.
Plymouth Michigan News
The National Weather Service office in Detroit/Pontiac MI has issued a wind chill advisory in effect until noon EST Saturday for Washtenaw-Wayne-Lenawee-Monroe- Including the cities of Ann Arbor, Detroit, Adrian, and Monroe.
Use caution when going outside and keep pets inside.
A Wind Chill Advisory means that cold air and the wind will combine to create low wind chills. Frost bite and hypothermia can occur if precautions are not taken. Make sure you wear a hat and gloves.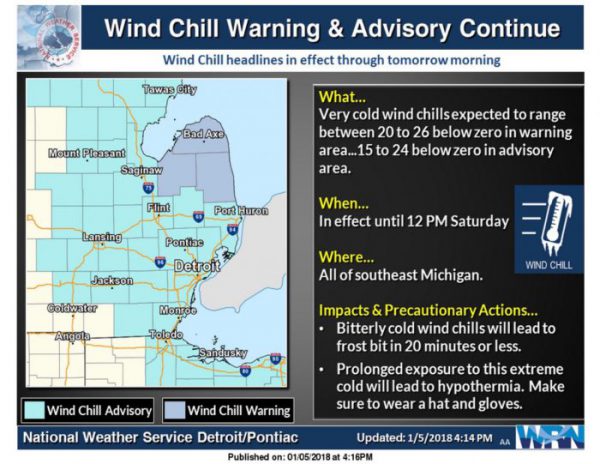 Plymouth Voice.