Public Safety Millage approved in Township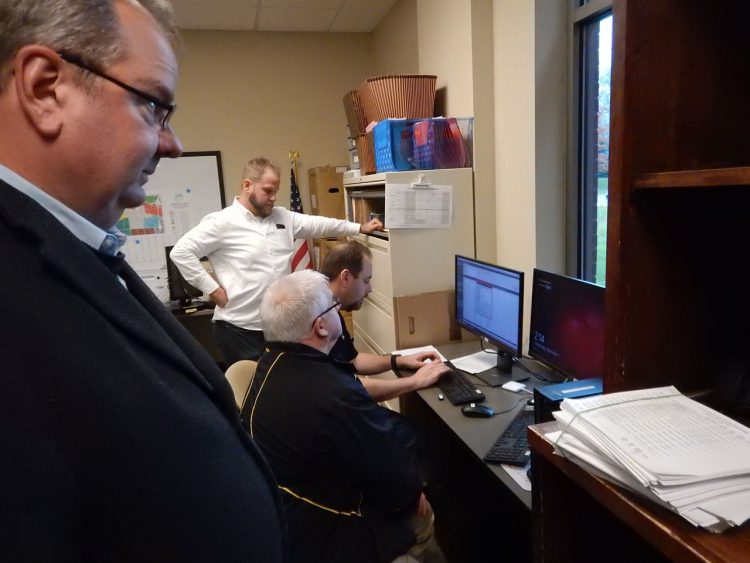 Nov. 7, 2018  PLYMOUTH VOICE.
Plymouth Michigan News
Don Howard
Staff Writer
Delayed results from Plymouth Township show voters handily approved a 1.2 mill Public Safety Millage on Wednesday 9,073 to 6,914, finally reported at 3 p.m. Wednesday, Nov. 7.
Public safety has been the center of controversy in both the City and Township of Plymouth since the two disbanded the shared community fire department in 2011.
The millage question, asking for 1.2 mills for 16 years will allow the township to replace aging fire trucks, antiquated equipment, maintain facilities, pay retirement obligations and increase staffing to adequate levels. The township does not have a ladder truck to reach higher than two floors, causing undue risk and delay to citizens in a larger than ranch style home.
According to township officials, the millage will allow the hiring of three firefighters. In addition, the township police department will be able to replace police cars on a timely basis, a job now often dependent on drug forfeiture funds.
Township Clerk Jerry Vorva said equipment problems with a new type of tabulation machine, placed in service for the first time this election, plagued operations counting the almost 6,500 absentee ballots. Vorva said slow speeds and paper jams were a "nightmare. The election equipment company delivered a new high speed counter early Wednesday morning that was able to process 50 ballots per minute as opposed to 180 per hour.
Plymouth Voice.
Photo: © Don Howard/Associated Newspapers