Politicians playing politics with a critical fuel pipeline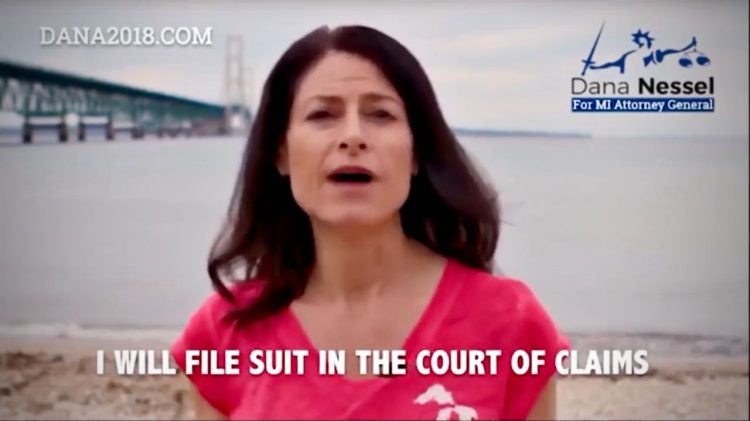 Nov. 13, 2021  PLYMOUTH VOICE.
Plymouth Michigan News
OPINION
Democrats threaten to send winter shivers through Michigan
By: Jason Hayes
Midland, Mich.
Winter is coming, and President Biden may soon make Michigan's hardest season even more painful. The White House is reportedly studying the consequences of shutting down Line 5, an oil and natural-gas liquids pipeline that carries heating and transportation fuels from Wisconsin through Michigan to Sarnia, Ontario. A shutdown would be a replay of the Keystone XL cancellation, except this pipeline is already operating, so the damage would be much worse.
Media reports earlier this month prompted the White House to admit it was studying a shutdown. This week, however, the administration backtracked, denying it would make such a move. Energy Secretary Jennifer Granholm, a former Michigan governor, has already stated that Americans should expect to pay more for their gasoline and heating fuels this winter. The administration must realize that further price hikes, along with self-imposed energy shortages, will occur if a shutdown moves ahead.
Line 5 shouldn't be a big political issue. The pipeline has operated for 68 years, including a 4½-mile section that traverses the Straits of Mackinac. Along the way, it offloads crude oil at refineries near Detroit and Toledo, Ohio, and natural-gas liquids that are turned into propane in Sarnia. These fuels warm homes and power vehicles and businesses, and there is no easy or inexpensive way to replace them.
But these aren't normal times. Anti-energy activists have conquered the Democratic Party, demanding that traditional energy sources be stamped out. From her first days in office, Gov. Gretchen Whitmer has fought to shut down Line 5, and in November 2020 she revoked the easement allowing the pipeline to operate and ordered its owner to cease all operations by May 2021. The operator ignored the order, arguing that only the federal government has that jurisdiction. Canada has since invoked a 1977 treaty, contending that closing the pipeline without Ottawa's consent is illegal.
Ms. Whitmer should know better than to cripple a pipeline that powers so much of her state. So should Ms. Granholm, who as energy secretary will play a key role in any White House decision to shutter the pipeline.
Families would be hardest hit, since Michigan uses more residential propane than any other state. Line 5 provides nearly two-thirds of the supply in the Upper Peninsula and more than half of statewide propane use. The residential price for propane has already increased 38% since winter 2020-21. Michigan's own research show that closing Line 5 would lead to a nearly 60% jump in prices, depending on location. Regional natural-gas and gasoline prices would surely rise as well, despite already being up 48% and 59%, respectively, compared with last year.
If Line 5 closes, families and businesses will have to get their energy somewhere. The leading option, endorsed by proponents of a shutdown, is to use trucks. Yet that would drive a massive increase in truck traffic—with its own attending emissions—and pipelines are a much safer means of transporting oil and gas. The federal government's analysis stretching back to 1996 shows that trucks spill more than twice as much as pipelines, and they also do it far more often. Even Ms. Granholm has publicly admitted that pipelines are the "best way" to move these fuels.
Everyone in Michigan wants to protect the environment, yet Ms. Whitmer and the White House could be harming the state's lakes and landscape at the same time as they hurt the economy. Closing the pipeline means potentially killing 34,000 jobs and nearly $21 billion in economic activity. The better option is what Line 5's operator has proposed, the state's environmental regulator has already approved, and 23 of 51 Michigan House Democrats supported in 2020: A new, concrete-lined tunnel buried deep underground, replacing the pipeline section that currently rests on the bottom of the Straits of Mackinac.
As regulators noted, the proposed tunnel easily complies with state law. But killing Line 5 isn't about legality. It's about litmus tests. A growing number of Democrats in Michigan and Washington can't be seen supporting anything related to oil and natural gas. With new pipelines like Keystone XL defeated, their attention is turning to existing energy infrastructure.
Lost amid the politics is any sense of the people who will pay the price of a shutdown. In an interview on Nov. 5, Ms. Granholm declared it "hilarious" to think the White House could bring down energy prices. "Would that I had a magic wand," she mused. Mr. Biden has a pen. He shouldn't use it to raise prices further by killing Line 5.
###
Jason Hayes is director of environmental policy at the Mackinac Center for Public Policy.
Mackinac Center for Public Policy is a nonprofit research and educational institute in Midland, Michigan. The views and opinions expressed in this blog are those of the authors and do not necessarily reflect the official policy or position of the PLYMOUTH VOICE.
READ MORE:
Whitmer's poor decision on Line 5 Jeopardizes Michigan's future
AG Nessel files lawsuit on behalf of Gov. Whitmer, DNR to shut down Engridge's Line 5
Plymouth Voice.
Gallery Photo: YouTube/Great Lakes Now-PBS
Published Nov. 13, 2021 -WSJ