Plymouth's 31st Annual Ice Festival is shaping up to be the best ever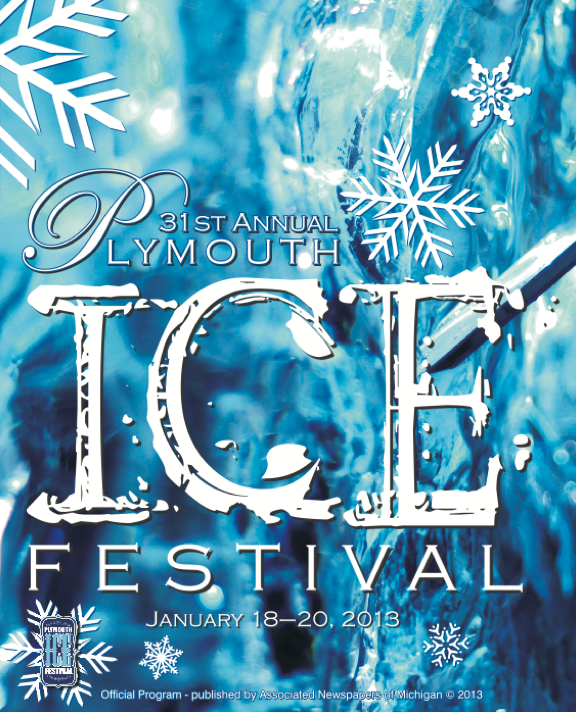 Jan. 11, 2013  PLYMOUTH VOICE.
Next week's edition The Plymouth Eagle will have an informative free 28-page full color guide outlining all the events and will be available at newsstands and most local stores and restaurants. Don't miss it, and mark you calendars for Jan. 18-20 for some great fun.
Sam Walton, authorized promoter is ready for the estimated 100,000 people who will attend this year's world-class event. This is Walton's fourth year to show off his very creative ability with his company, Signature Professional Group, which was again authorized by the city commission to run the event.
Walton says the weather will not be a factor in the success of this year's festival. After his past experiences with the festival, Walton was especially determined this year to outwit Mother Nature and provide interactive entertainment and events no matter what the weather might be.
"Whether it is 80 degrees or 8 degrees, there are activities and things for families to enjoy and do this year," Walton said. "We've got a good mix of attractions. Not just things for people to be looking at, but something for people to do. This is an interactive event."
Just part of the entertainment the huge attraction will feature are interactive sculptures that will allow people to get up close, feel and touch, ice carvers in action, free skating on a new artificial ice rink, live entertainment and a snowboarding competition.
The community festivals in Plymouth bring huge crowds into the downtown, and the city has earned a reputation for knowing how to really entertain guests. One of the largest attractions each year is the Ice Festival, many of whom find one of the local dining spots to be perfect for their appetite. That ability to accommodate just about any food preference is one of the many attributes that brings people back to the area long after the ice has melted.
One of the factors considered in the statewide reputation for excellence enjoyed by Plymouth is the ability of the local restaurant scene to provide something for everyone and entertainment for all. While some of the establishments are better known to locals who frequent them, many are the attractions that bring folks back to Plymouth, time and time again.
From great American cooking, traditional ethnic foods to casual Italian of the best kind, there's very little that can't be found on the streets of Plymouth, whether it's Main Street, Forest Street or into Old Village, these are places well worth the trip. Plymouth restaurants offer the best choice and variety around.
No wonder visitors return again and again to enjoy the taste of success.