Plymouth Looks the Other Way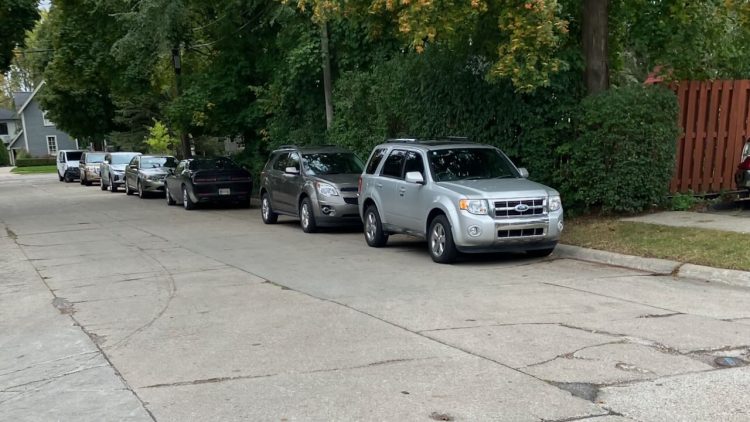 Oct. 17, 2023  PLYMOUTH VOICE.
Plymouth Michigan News
OPINION
City officials need to face dangerous safety problem at senior apartments
Guest Editorial
By: Thomas M. Doran
I care about Plymouth and our neighborhoods.
I see a tragedy waiting to happen—there's a corner in the City of Plymouth with vehicles all over the place that no one in the city wants to touch: the Sheridan-Joel intersection.
It's a mess today, and it could likely get a lot messier. Some city officials claim this safety problem is actually a "private dispute" between the Plymouth Housing Commission and the adjacent church, yet Sheridan and Joel are city streets, so safety on these streets is a city responsibility.
Why should we care about this? Because mostly seniors, many with walking aids, live on this corner; ambulances and/or fire trucks are in and out at least several times a week.
The 104-unit Tonquish Creek Manor Senior Apartments do not have sufficient on-site parking for all their residents with vehicles, so 18 resident vehicles are currently in parking spaces rented from the church in a lot immediately east of the Sheridan-Joel corner. Apartment employees, visitors, contractors, service workers, also with no on-site parking, are on the streets every workday. Thus, 8-18 vehicles are typically parked near the corner of Joel and Sheridan during the day. The battered streets and water main are late 1950s/early 1960s vintage.
It gets worse. And at the end of 2023, it is likely the apartments' parking agreement with the church will be terminated, meaning 18 more vehicles will have to move to the streets 24/7. What will this mean in the event of a snow emergency or another emergency? Unless something changes, this means 26-36 vehicles would be parked on Sheridan and Joel most days, many overnight. More importantly, seniors would have to get to their vehicles on the streets in bad weather or dark conditions.
As if this isn't enough, the church and a developer are seeking Planning Commission approval to build 24 condominiums on church property east of the Sheridan-Joel corner where the church currently resides. The developer needs an extension of Sheridan Road into the development, only exacerbating the daily chaos on these streets.
Do we have to wait until someone is run down on this corner to do something?
###
Plymouth resident Thomas M. Doran has led hundreds of infrastructure and environmental projects. He was president of Tetra Tech/MPS and McNamee Industrial Services, a Vice President at Hubbell, Roth & Clark, an adjunct professor of engineering at Lawrence Technological University, and is a member of the College of Fellows at The Engineering Society of Detroit – where he received the John G. Petty Image Award. He is also the recipient of the American Council of Engineering Companies' Felix A. Anderson Image Award. 
The views and opinions expressed in this essay are those of the author(s) and do not necessarily reflect the official policy or position of the PLYMOUTH VOICE.
Plymouth Voice.