Saxton's development approved by planners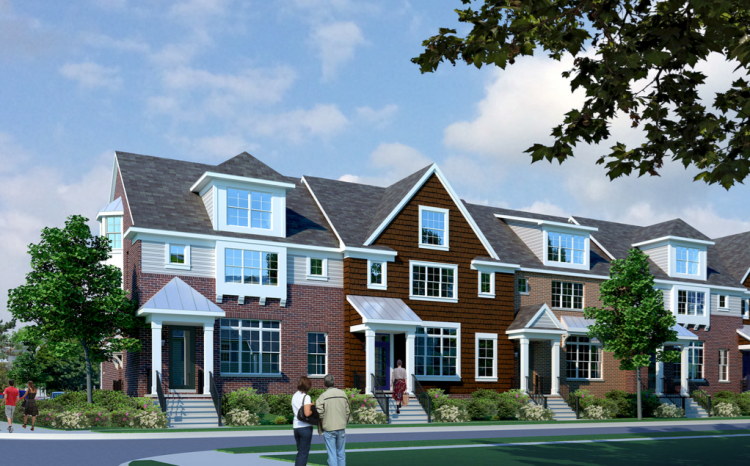 Apr. 29, 2020  PLYMOUTH VOICE.
Plymouth Michigan News
UPDATED
A final site plan for the Saxton's property on Ann Arbor Trail has been approved by a 5-3 vote of members of the Plymouth Planning Commission. The commissioners also recommended approval of a Planned Unit Development at the site.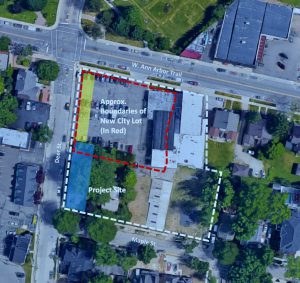 The proposal from Jewell-Maple Development, includes renovation of the Jewell building and demolition of the adjacent building which formerly housed Saxton's and the addition of 10 residential units at the rear of the property along Maple Street, including townhomes.
The no votes came from Commissioner Hollie Saraswat, Vice chairwoman Jennifer Kehoe and Chairwoman Karen Sisolak.  Commissioner Chuck Myslinski was not in attendance.
Kehoe who said she supported the project concept but "wants it to fit the site," expressed her concerns during the Feb. 12, Planning Commission Meeting, saying she struggled to "see the design excellence."
She said she wanted increased interface between homeowners and pedestrians and wanted homeowners "to be a participant of the City, not a spectator." She expressed concern with the overall height and reduced side yard setback and that impact on the neighbors' one-and-one-half story home.  She was also concerned about the snow removal.
Conditions discussed included a maximum height for townhomes and a required certificate of occupancy for the Jewell building prior to constructing the residential units.
"We wish you the best. We're looking forward to you being successful," Sisolak told the developer. "I hope that you know that you've got our support for this."
Plymouth Voice.