Pair to face murder charges in shooting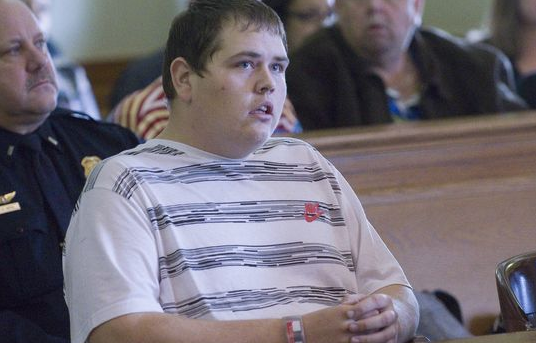 Andrew Jeffrey Nutt at hearing, 35th District Court, Plymouth
Nov. 22, 2014  PLYMOUTH EAGLE.
Plymouth Michigan News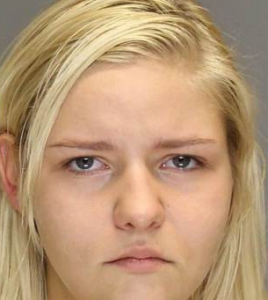 A Westland man and a Wayne woman will face trial in the execution-style murder of a Plymouth Township man found dead in his home last month.
Judge James Plakas of the 35th District Court in Plymouth ordered Andrew Jeffrey Nutt, 22, of Westland and his girlfriend, Miriah Pisarski, 20, of Wayne bound over for trial in the death of Kenneth LaBita, 76, of Plymouth Township.
The pair had allegedly gone to the victim's home to buy a firearm when the situation "went bad" according the Timothy S. Nutt, the father of one of the accused. Nutt told the court, "He (Andrew Nutt) went over to Kenny's (Pisarski's) and he was supposed to buy a gun or something from him and it went bad and he shot him." Nutt was among 11 witnesses who testified during the five-hour preliminary hearing last Friday.
Andrew Nutt will face charges of premeditated murder, felony murder, larceny and using a gun during a felony.
Pisarski, will face charges of felony murder and larceny after Plakas dismissed charges of premeditated murder and using a gun during a felony against her.
LaBita was found dead in his home on Gilbert Street Oct. 27 when neighbors reported to police that his dog had been left outside for two days and his garage door remained open. Responding officers found him dead from an apparent gunshot wound to the back of the head which an autopsy by the Wayne County Medical Examiner ruled was the cause of death and a homicide.
LaBita was a widower in the process of selling his possessions, including handguns and long guns in preparation for a move out of state, according to witnesses. Several police officers told the court that both Andrew Nutt and Pisarski admitted being at LaBita's home before he was found dead. Officers who questioned Pisarski said she told them that she became bored with the gun talk going on between Nutt and LaBita and left the room to use the restroom. She said she heard a bang and that Nutt came to the bathroom door and escorted her out of the house.
Nutt also admitted being in the house but did not confess to the killing. His brother, Timothy Nutt, told the court that Andrew Nutt told him that he shot LaBita in the back of the head and took guns out of the home wrapped in blankets.
Prosecutors allege that Nutt and Pisarski took guns and cash from LaBita's home and one officer testified that about $4,000 was found in Nutt's home. None of the firearms have been located, police said.
During their initial arraignment on the charges in 35th District Court, Judge Michael Gerou denied bond for both the defendants who have remained incarcerated since their arrest.
The pair will be arraigned in Wayne County Circuit Court on the murder charges.
Plymouth Voice
Gallery Photo: Detroit Free Press