Another good reason to elect Richard Sharland Plymouth Township Supervisor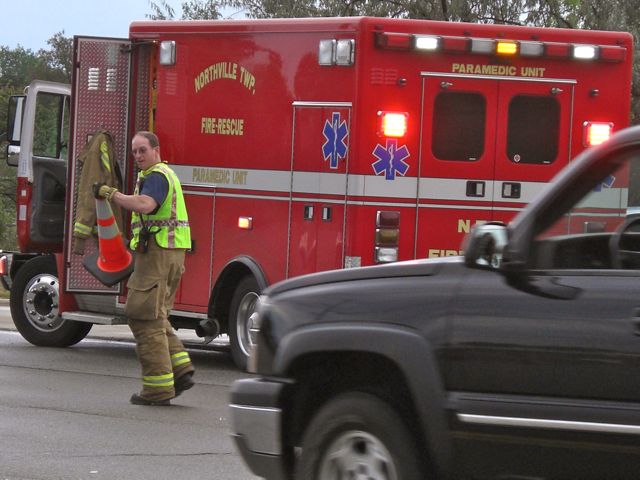 Nov. 3, 2012  PLYMOUTH VOICE.
OPINION
AN OPEN LETTER TO PLYMOUTH TOWNSHIP SUPERVISOR, RICHARD REAUME
Dear Mr. Reaume:
You are the laughing stock of the entire community, not that there is any humor in your actions, just serious horror within the ranks of neighboring firefighter professionals. They know too well of the pending perils should there be a major emergency, catastrophe, explosion, train derailment, or industrial fire.
It is now very obvious Mr. Reaume, acting irresponsibly without sensibility or investigation you deliberately and disingenuously declined lucrative FEMA Grants that would have protected our community. One grant in the amount of $880 thousand would have mitigated, if not totally eliminated, any budget shortfall caused by the City of Plymouth's participation in a joint operating agreement with Plymouth Township for the fire department and emergency services (EMS).
In an email dated Dec, 16, 2010, addressed to FEMA you stated, "Given the uncertain future of our joint Plymouth Community Fire Department…I do not believe that Plymouth Township can certify to No. 5 below…Considering the 2010 SAFER Program Guidance prohibits firefighter layoffs during the two-year Period of Performance we are notifying you that Plymouth Township will not be able to accept a SAFER grant at this time."
All along you were aware that should the federal grant be unsustainable, for whatever reason, compliance with Rule 5 would not be mandatory. However,  Mr. Reaume, you had your own covert plan to punish the firefighters, for reason's unknown, at the expense and safety of this entire community.
In the interim period, you have decimated the township's fire department, closing the most critically located station in Lake Pointe, and reduced the staff to a unconscionable level of 13 firefighters in total for all shifts for our 28,000 residents, two major expressways and acres of industrial buildings.
Say nothing to the ridiculously poor response times now suffered by our residents in general with your "right-sizing" system, as you describe it. Say nothing to the extreme stress you place on your remaining firefighter employees each day with an uncertain future and the thought of risking their life with inexperienced and untrained volunteers who are subject to be paged from their homes, from as far away as 15 miles. Two volunteers have already resigned in disgust at the lack of training and your direction.
Recently, Northville Township's elected officials have won and accepted a FEMA grant in the amount of $582,000 to bring their staff up to the recommended and safe level of 30 firefighter-paramedics for their community of 28,600, almost the size of Plymouth Township. When they felt their 26-man fire department was insufficient to protect them, and opted for the FEMA grant to hire four more staff. You mistakenly think your 13-man fire department is sufficient to protect our residents from danger.
Your irrational decisions are deplorable.
Mr. Reaume, take a look at our neighboring communities like Northville Township, Westland, Livonia, Farmington Hills, Taylor, Highland Township, Lincoln Park and other bordering areas who saw fit to accept federal grant funds in order to have adequate protection and ask yourself how are they able to comply with Rule 5.
Mr. Reaume, perhaps someday we'll know the truth and the rest of the story behind many of your illogical and utterly senseless actions.
Richard Sharland is our choice for Plymouth Township Supervisor on Nov. 6.