Old Village project is OK'd for brownfield tax plan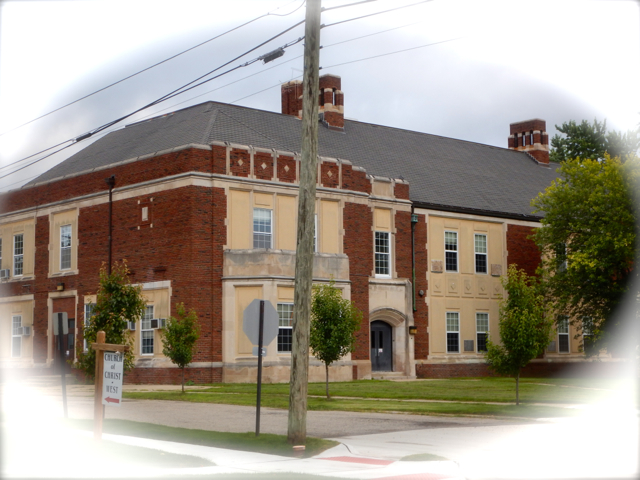 Starkweather School in Plymouth's Old Village
Photo: © Don Howard/Associated Newspapers of Michigan
Apr. 2, 2016  PLYMOUTH EAGLE.
Plymouth Michigan News
The four Plymouth commissioners in attendance at the meeting last week unanimously agreed to a brownfield plan for the Starkweather School project in Old Village.
The plan will allow the project to apply for tax-increment financing to help the development of 22 loft apartments and 23 single-family homes on the 5.57 acre site on Holbrook. Mark Menuck of Curtis-Plymouth LLC, the developer of the project, said work could begin as early as this spring at the vacant school building purchased from the Plymouth-Canton district for $1.15 million.
Menuck said the plan will keep many of the historic features of the school, originally built in 1927.
"We want to build a really nice higher-end community for Old Village," said Menuck, a third-generation builder and a partner in Curtis-Plymouth LLC. The project is estimated to cost $2.5 to $3 million.
He said the single family homes would be at least 2,000 square feet and fit the styles currently in Old Village. Prices for the homes, he said, would be in the $500,000 range.
The new financing will allow the city to reserve the property tax revenue from the site and use up to $1.07 million of those funds to reimburse the developers for the cost of restoring the school building over 11 years. Eligible costs would include hazard remediation, like the removal of lead paint or asbestos insulation and the restoration of original wood flooring or ceilings that were not part of the original building.
Administration costs of $165,000 will be paid to the city and $412,492 of the reserved tax money will be deposited in the site remediation revolving fund in the city during the last four years of the plan.
The original plan of the developers was to raze the school building for the construction of the new apartments. Menuck said that he worked with city officials, preservationists and residents of Old Village to save the old school building. The developers are applying for recognition of the building from the National Register of Historic Places which would also, if approved, make the project eligible for tax credits.
Commissioners Colleen Pobur, Oliver Wolcott, Joe Valenti and Mike Wright voted to approve the brownfield plan.
Mayor Dan Dwyer and commissioners Dan Dalton and Suzi Deal did not attend the meeting.
Plymouth Voice.